Academic Partner – ICEDU 2020
|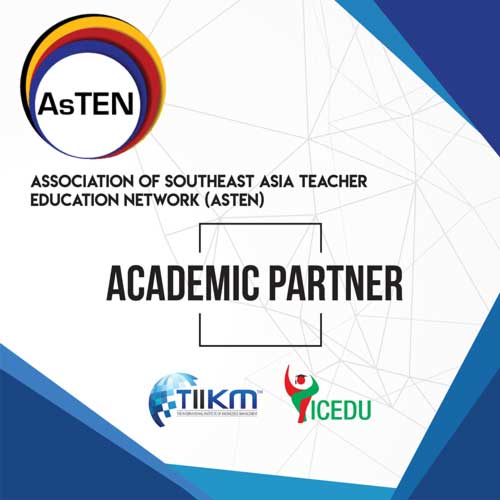 We would like to happily announce that Association of Southeast Asia Teacher Education Network (AsTEN) has joined hands with The International Institute of Knowledge Management as the Academic Partner for the 6th International Conference on Education – (ICEDU 2020), which is to be held on 03rd – 05th April 2020 in Bangkok, Thailand.
The ASEAN Teacher Education Network (AsTEN) is a network of premier Teacher Education Institutions (TEIs) of countries in the ASEAN where the members will synchronize efforts to address issues, challenges and concerns relevant to Teacher Education programs, practices and policies in the ASEAN region. At the same time, the network will serve as a vehicle for collaboration in both academic and research endeavors within and across member institutions that will ultimately benefit the ASEAN nations and peoples.
The ICEDU 2020 will be chaired by Prof. Eugene P. Sheehan, Dean, Professor of Psychological Sciences College of Education and Behavioral Sciences, University of Northern Colorado, USA and the Key Note Speaker will be Prof. Cheng Yin Cheong (EdD, Harvard), The Education University of Hong Kong, and Hong Kong.
Visit the ICEDU 2020 Conference Website – https://educationconference.co/