Conferences, Symposiums, Workshops, Summit, Seminar and Webinars
|
Symposium
The symposium is a small conference or another meeting with less number of delegates for discussion of a topic, especially one in which the participants make presentations which are completed within one day. The symposium covers single topic or subject and experts are delivering the talk.
Workshops
A workshop is a meeting at which a group of people engages in intensive discussion and activity on a particular subject or project are conducted. Practicing the actual concept or technique that was taught through the lecture and demonstration process. A workshop is a Good opportunity for you to learn new skills & to familiarize yourself with a topic you don't know well. There are some few workshops namely "Workshop on Effective Resume Writing, Workshop on Strategic Academic Career Planning and Conference Chair Workshop by Prof. Dr. Hematram Yadav, Department of Community Medicine, MAHSA University, Malaysia and workshop on scholarly publications going on pertaining to The Public Health conference 2019.
Conference
A conference is an Event where keynote speaker or experts exchange their views on various topics with delegates. There are thousands of conferences happening all over the world in each and every year based on different themes. When we consider some few examples for the popular conferences happened in the world in past few years, The Public Health Conference (ICOPH 2018) subjected to Health & Nutrition, became one of the best conferences for all the academicians, researchers, scientists, policymakers, students around the world.
The Women's Studies Conference 2018 is also another main conference held in Asia based on Women and poverty, Gender and sexual diversity. It was one of the biggest conferences combined with so many interesting sessions included life learn speeches related to Gender Studies by World's most popular Keynote speakers. They shared their life experiences with the audience.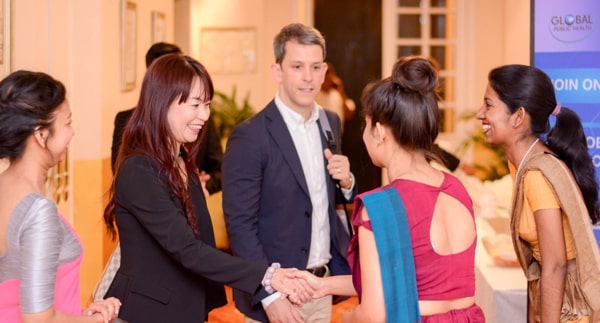 Summit
Summit is an Event that brings together leaders and experts in the various field to share and interact with others in the same or related fields. A summit can mean either a meeting between people who are interested in the same subject or the peak of the mountain. Although originally meant to describe a meeting between the heads of state, summit can be used to describe any gathering of people who care deeply about the same topic.
Seminars
Seminars are focused discussions on a host of different subject matters. A properly organized seminar offers attendees a wealth of information in one place in a condensed period of time. Seminars often feature several speakers, each one providing information from a different angle or perspective. People who attend seminars learn new ideas and skills to help them improve their production, while those who present at seminars gain exposure for their products or services. Seminars give benefits of Knowledge Dissemination, Networking opportunities, Team Building, Employee Recognition.
Webinars
Webinars are Presentations that involve an audio and video component and delivered via phone or over the internet. In a Webinar, Participants can listen & see resource person. There are interactive features that the audience can use to ask questions and chat with the host. Many people who host webinars include Q&A sessions at the end to answer viewer's questions.