Plenary Speaker Humanities Conference
|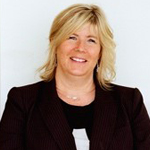 Julie Decker
Director/CEO, Anchorage Museum,
USA
The plenary speaker for the 6th international conference on Arts & Humanities (ICOAH) 2019 will be Julie Decker, PhD, who is the Director/CEO of the Anchorage Museum in Alaska, which is a leading centre for scholarship, engagement and investigation of Alaska and the North. Decker's career has been focused on the people and environment of Northern places and building projects and initiatives that are in service to local and global communities. Before becoming Director/CEO, Decker served as the Museum's Chief Curator.
She has a doctorate in art history, a master's degree in arts administration, and bachelor degrees in visual design and journalism. She has curated and designed numerous exhibitions, taught classes, and authored and edited numerous publications on subjects ranging from contemporary art and architecture of the North, to many aspects of the Arctic environment and histories.
The 6th international conference on arts & humanities (ICOAH 2019) will be held on the 19th – 20th of September 2019 in Kuala Lumpur, Malaysia under the theme "Decolonization in the arts & humanities".