Social and Economic Significance of Sinhala Festival in Sri Lanka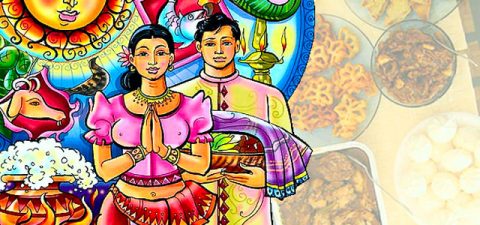 Sri Lankan Cultural Festivals
Sri Lanka is a country of different cultural and religious groups. Ethnically, there are four different cultures, such as Sinhala, Tamil, Muslim, and Burgers. Followers of various religious groups reside in the country; notable among them are Buddhists, Hindus, Muslims, and Christians. According to 1999 census survey report, 74% of the population are Sinhalese, 18% are Tamils, 7% are Muslims, and only 1% are Burgers. There are two types of festivals (religious and cultural) celebrated in the country. Religious festivals are Deepavali, Ramzan, and Christmas. Cultural festivals are the world-famous festivals, such as Esala Perahera and Sinhala. In the Sri Lankan history of cultural anthropology, "Traditional New Year" is celebrated in April—its history spans over thousands of years. It is believed that New Year celebration brings changings in thoughts, beliefs, and norms. And it is associated with fertility of harvest, and it gives birth to new rituals, customs, and traditions. It is celebrated according to the interpretation of New Buddhism teachings. The Buddhistic outlook was predominant in transforming the New Year rites to what they are now.
Rituals of the New Year Festival
According to Smith, "Given the universality of festivals, people need periodic times of escape from work, times in which they can be joyous together". (Smith, 1972). The New Year festival is celebrated from 13th to 14th April—both days are declared public holidays. This folk festival seems to be making merriment among people. Sinhalese New Year begins with cultural rituals like cleaning of the house and lighting of an oil lamp to bring prosperity in the home; women play Raban (a type of drum) to announce the new things in the home. Virtually all people celebrate rituals with their families under the astrological calculations. They make Kiribath (milk rice) for lightning fire and when they start a new business. They also start rituals with firecrackers; they believe that with the burning of firecrackers, all bad evils will not come to their home in the coming year. When the families complete important rituals, they meet each other and mingle in the streets. Homes are kept open and children play with each other. Cultural dishes such as Kayum (small oil cake) and kokis (crisp and light sweet meat) are served to guests, and neighbours take a special part in outdoor activities. Celebrations in cities and villages may be little different, for certain reasons including the difference in lifestyle. The special flower YakFrabadu is a sign of the starting of New Year in Sri Lanka.
The New Year festival is also known as the harvest festival. People worship the sun to bring prosperity to their lives. There are different opinions regarding worshipping the sun. Sinhalese festival brought in more enthusiasm when agriculture was the main profession of the Sri Lankan (mostly Buddhist) people. Gamlath suggests, "The ancient who knew no secret of nature and thus depended on it as the blind celebrated new year festival not only to rejoice crop cutting but also to worship nature inclusive of the sun" (Gamlath, 2006). In those harvesting festivals, people stored grain in their barns. Nowadays, however, this festival is more meaningful for people than it used to be when agriculture was the main profession. It is blessed with many social, economic, and religious activities. To participate in these activities is leisure for the people. These activities also remind us of the harvest season activities, prevailed in the past. As Bhattacharya reminds us, "Festivals coincided with post-harvest or provided relief from the monotony of the lean seasons. Economy and time are so closely linked with leisure in societies and borne out by history which tells us the same relationship is extended in the case of hunter-gatherer communities" (Bhattacharya, 2006).
The New Year festival promotes artists. It also provides them with opportunities to earn money, establish a market for cultural goods and services, and make them united as part of the community. Festivals are like having unique experiences. Most things are available at low prices as compared to normal days, and a common or poor person can buy what he otherwise cannot. All this is possible due to the joint efforts of public and private entities.
Why Festivals are important?
Festivals are important to get a better understanding of social and economic structure of the society, where economic, cultural relations among people are important part which create by these festivals. Through New Year festival, we can understand the Sinhalese culture, religion, and lifestyle. It helps us decipher the hidden meanings behind the celebrations. Organ et al. (2015) suggest that "these events might have the effect of encouraging visitors to consume a greater proportion of locally produced food, which can have a healthy benefit for the consumer, and a better economic and ecological environment of the local community". Festivals can also help the economy, for they improve economic activity and people can earn money.
Finally, an interesting approach, "social power of this festival designs, social outcomes as trust, communication, and social network increases in the society. Social change brings economic prosperity at the micro level. It strengthens the internal capacity of the people and provides opportunities, according to the constructed meanings of the progress of society.
Komal Niazi is PhD candidate at Department of Anthropology, Sun Yat-sen University China. She can be reached at niazi.komal_leo@yahoo.com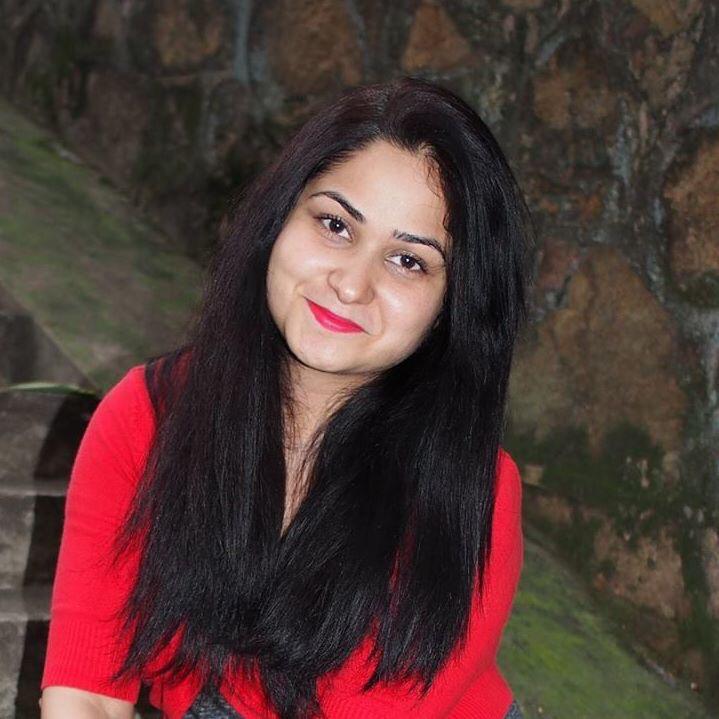 Acknowledgement: 'The article was originally published in Monthly SouthAsia at www.SouthAsia.com, pk" written by Komal Niazi.