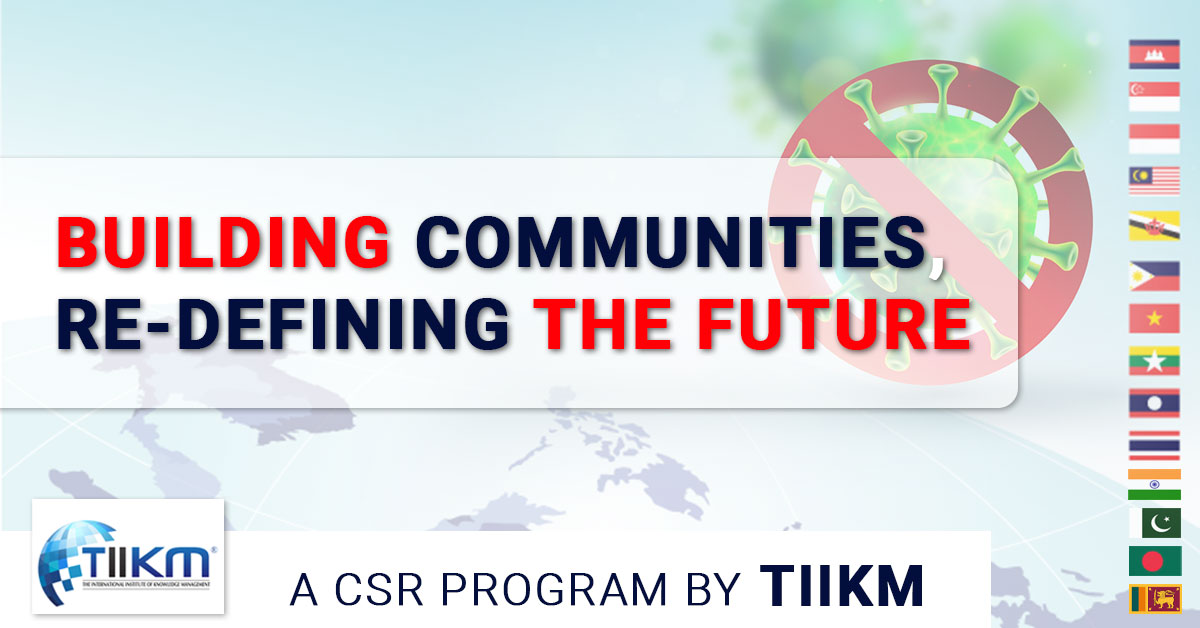 Building Communities, Re-Defining the Future
The uninviting picture of the globe wounded at the hands of the COVID – 19 continues with the coming of the third wave presumed to be one of the worst since its inception. The increasing nature of the statistics pertaining to the number of infected and deaths have become a routine making lives miserable and untidy. Schools, Institutions and many more places of importance have ceased operations as a measure to contain the spread of the virus whilst some designated areas, cities and countries have been compelled to impose partial and complete lockdown restricting accessibility on a day to day basis.  As very rightly told by the wise 'Every Cloud has a Silver Lining' there lies a future ahead beyond these difficult times; a future that is definitely coming. It is to be understood that life mends itself with time but an unprepared future is extremely lethal to establish the going concern with a purpose. The mightiest of changes are only possible with the right information that comes with the right knowledge from sources that are legit and those who have engraved their credibility.
The International Institute of Knowledge Management (TIIKM) is a CPD UK accredited Knowledge Management institute that has its Conferences and events certified by the CPD UK Certification Service as a result of meeting all criteria defined by the said authority in accordance with International standards. The institute is established and is operating under the objective of bridging Knowledge deficiency globally whilst promoting research and building communities as the desired outcome of the pursuit undertaken in envisioning the construction of a sustainable society at large. In this endeavor, owing to the situation at present considering the most affected, TIIKM has initiated a Corporate Social Responsibility (CSR) campaign titled 'Building Communities, Re-Defining the Future' with the sole intention of providing consolation to those affected yet inculcating the character of progressing forward ensuring the careers are unhindered and a future is not far beyond reach. The initiative is exclusively for the South and East Asian Regions as the commencement of revitalizing those regions that succumbed serious damages due to the ongoing pandemic. The scholarship awarded as part of the initiative revolves around offering 50% off on the Conference registration fees for 200 presenters on a first come first serve basis and 50% off for all those registering as Non-Presenters in the month of May and June 2021 (T&C Apply).
We invite all those aspiring to march forward towards challenging the present and changing the future by applying for the aforementioned scholarship scheme by completing the required fields as outlined below and email to chandana@tiikm.com on or before 20th May 2021 mentioning Application for Scholarship Scheme – COVID in the subject line of your email. Please contact us on +94 117 992 022 for more information on TIIKM Conferences and for more assistance on the scheme.
[contact-form-7 id="2114″ title="Contact form 1″]