The World Environment day 2019
|
World Environment Day! Is it just another day?
Or does it have a much deeper meaning?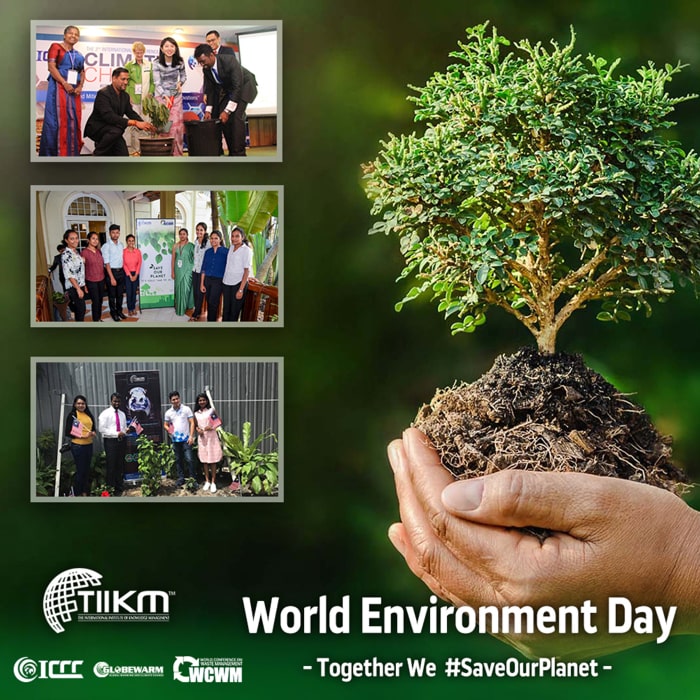 The world environment day was officially declared on the 5th of June 1972 by the United Nations in order to create awareness with regards to emerging environmental issues which poses a serious threat towards the overall well-being of humans! We all know this! But what's the point in knowing it & not taking an effort towards actually understanding the meaning of the day & what is really required by each & every one of us? The environment we live in is one of the most fundamental criteria for our sustenance as human beings. Accordingly, it's our utmost duty & priority to protect & safeguard it at all costs. To make things very simple most of our human activities are damaging the environment on a daily basis. We as humans should seriously take time at least on this day to analyze make conscious decisions about the environment's well-being which is also our well-being. If the environment we live in not anymore habitable, we have no life! So this is not just another day! This is a day where we have to seriously ponder about an issue which can affect all of us as a whole!
TIIKM! Who is TIIKM?
TIIKM as an entity that facilitates knowledge transfer is able to create a common platform for both knowledge seekers & providers to bridge the gap in the form of conferences. We at TIIKM are able to consciously contribute towards the environment by helping the world get an in-depth understanding of key issues which are prevailing & thereby provide a platform for possible & relevant solutions.
Since you know who TIIKM is! Do you know our contribution to the environment? I'm sure you would want to know!
Focusing towards the environment, TIIKM has brought forward three Conferences namely "International Conference on Climate Change" (ICCC), "World Conference on waste management" (WCWM) & The International Conference on Global Warming & Climate Change" (GLOBEWARM). These annual conferences have been able to create a stable platform for individual researchers & like-minded individuals to discuss burning issues concerning the environment & thereby spread awareness, Impose knowledge & analyze possible solutions towards minimizing damage & further enhancing the environment we live in.
Wait! We don't ONLY do conferences focusing on the environment! There is way much more
Save Our Planet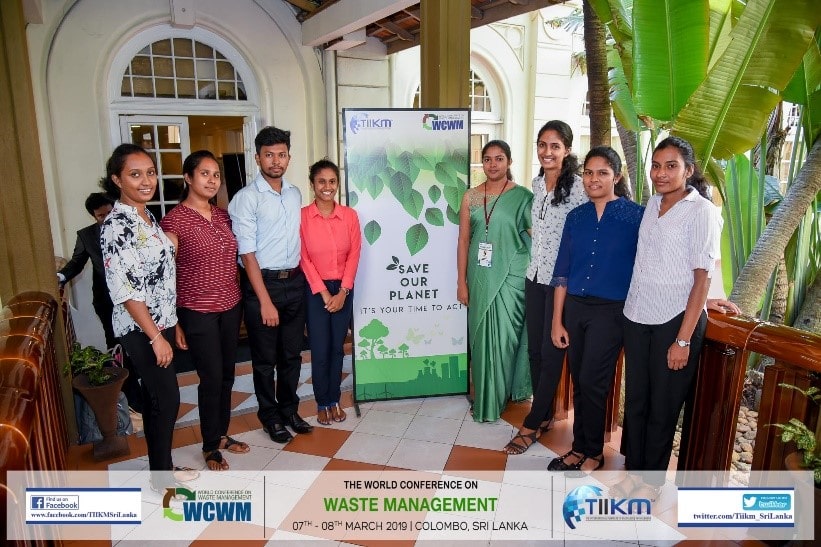 TIIKM is also proud to say that we as an entity have been able to contribute towards the upliftment of the environment by going a step further by organizing a Special campaign called "Save Our Planet" in 2019, which was launched under the World Conference on Waste Management (WCWM). The fundamental goal of this campaign was to motivate & induce knowledge on the youth with relevance to waste management. The campaign included two categories where participants were able to choose between storytelling & blog writing. The campaign was a success with many of the younger generation being empowered to do their part towards the upliftment of the environment.
#reTREE Project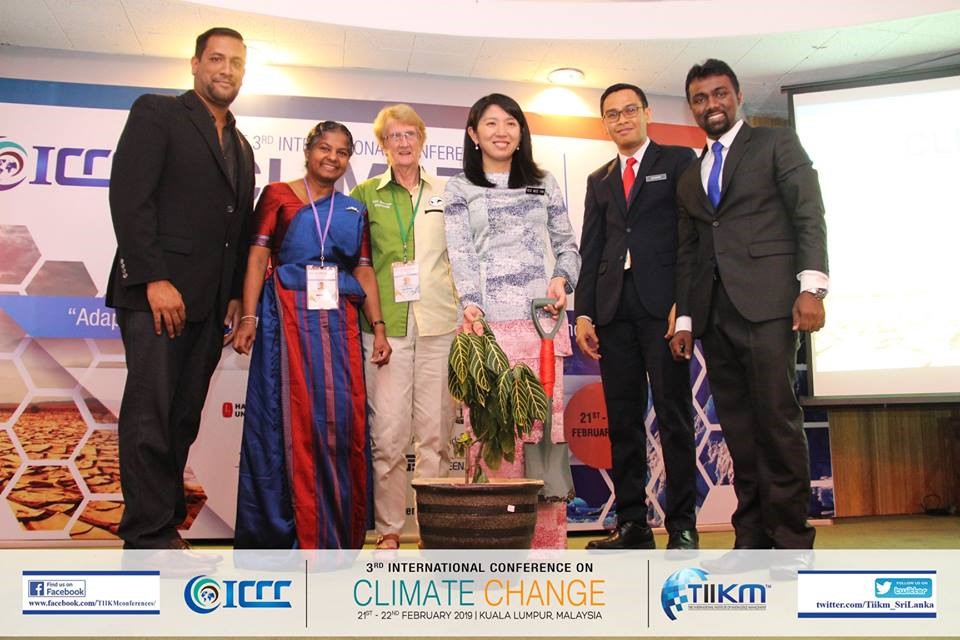 TIIKM was also able to introduce another project focused towards the welfare of the environment namely "Retree" in 2016.  The campaign was focused to operate in a manner where a tree will be planted in a relevant area, which will be shared around through social media with the hashtag #reTREE2k16 whilst nominating 05 more individuals to engage in the same continuing the cycle. Annually the growth progress of the trees was shared on social media to further increase its impact. This project was able to create sufficient awareness of the importance of trees & how they help towards the well-being of the environment.
Now that you know what we do for the environment! It's your turn now! What are you going to do for your own well-being? Remember! Environment's well-being = Our Wellbeing.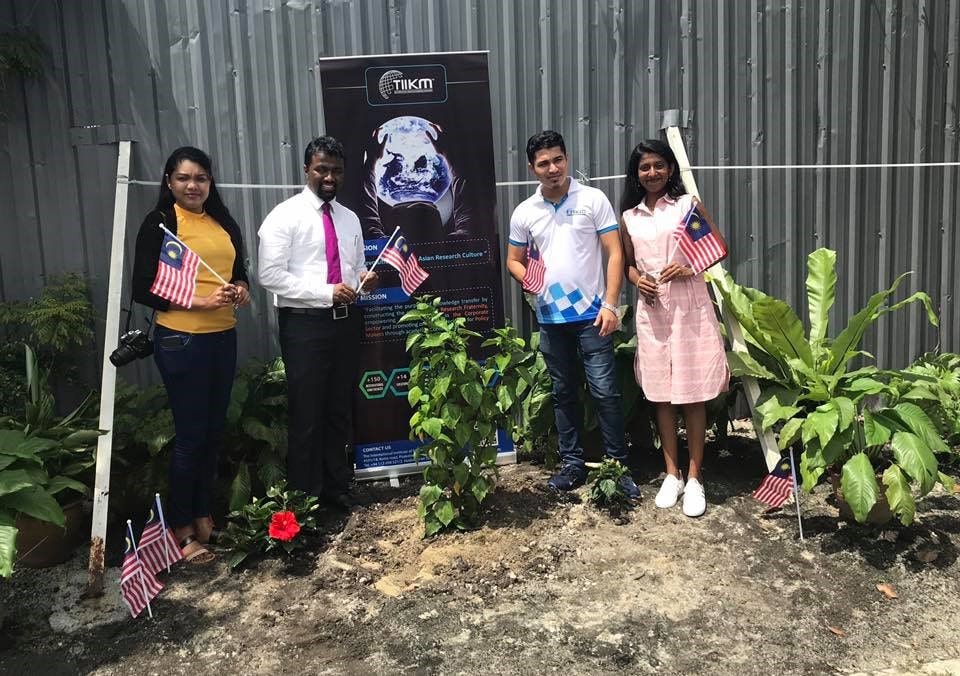 In conclusion, one of the main goals of TIIKM is to go one step further as an organization beyond the usual corporate set up & create a noticeable impact towards creating awareness & thereby facilitate ample opportunities towards sustaining & enhancing the environment, we live in. TIIKM is also planning to launch many other projects in the future, fulfilling its responsibilities as a socially responsible organization, thereby setting an example to other corporates, & it's your responsibility to join us in our upcoming projects! For your own wellbeing & for everyone you love!