Towards a Sustainable Future Through Strategic Waste Management
|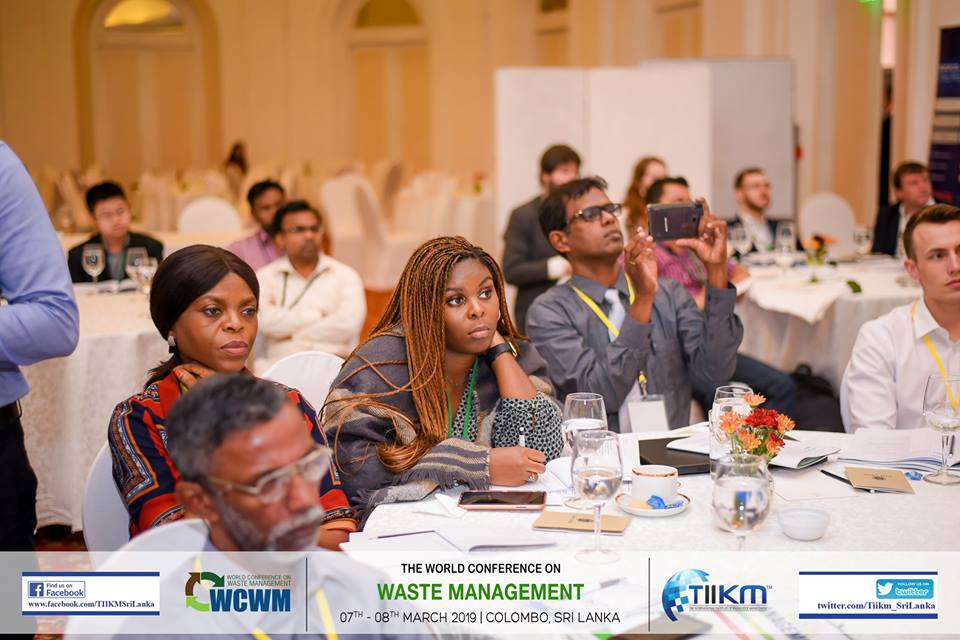 The 1st world Conference on Waste Management in Sri Lanka (WCWM 2019) was held on 7th and 8th March 2019 at Taj Samudra Hotel, Colombo, Sri Lanka. The Conference was organized by The International Institute of Knowledge Management (TIIKM), under the theme "Towards a Sustainable Future through Strategic Waste Management" in close collaboration with the Center for Sustainability, University of Sri Jayewardenepura, Sri Lanka.
The conference began with opening remarks by Mr. Isanka P. Gamage, co-founder & managing director of the TIIKM, and continued with keynote forums, workshops, and presentations. With respect to registrations, the conference brought together over 47 participants from 12 countries, representing government agencies, civil society, academia, and the private sector.
The keynote forum was enlightened by keynote speeches by Prof. Margaret Bates (University of Northampton, England) on the topic "Circular Solutions – Waste and Resource Management for Sustainability" and, by Dr. Dongbei YUE (Tsinghua University, China) on "Finding the Right Way to Take Care of MSW Leachate". The conference provided a solid platform for participants across the globe to share their research findings with one another and to discuss their ideas in relation to the field waste management.
The Conference comprised of six (06) technical sessions. The technical sessions are as follow:
▪ Waste Management, Reduction, and Reutilization
▪ Waste Modeling
▪ Waste Oil and Waste Water Recycling
▪ Waste Management & Social Issues
▪ Plastic and E-waste Management
▪ Waste Generation and Composting
In recognition of innovations in the waste management sector in Sri Lanka, two special awards were conferred to Mr. Suresh Madushan for UCEMB Application Innovation, and to Mr. Lahiru Wijerathna for the First Yogurt Cup Recycling program in Sri Lanka.
Conference website: wastemanagementconferences.com
Find the full Conference Report through below link, written by Madumi Rasangika Kariyawasam, Conference Rapporteur, Waste Management Conference, 2019.