Academic Partner -WCWS 2020
|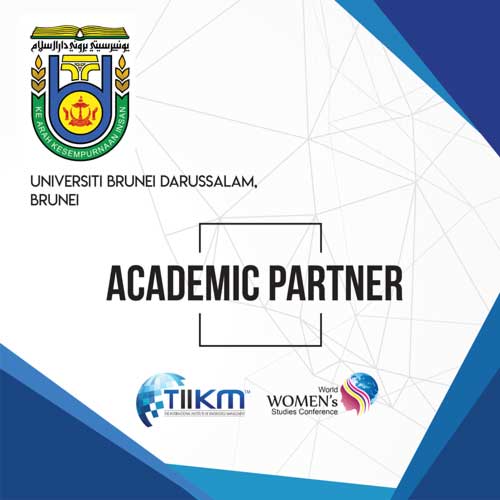 The International Institute of Knowledge Management (TIIKM) is happy to announce that Universiti Brunei Darussalam, Brunei has become an Academic Partner for the 6th World Conference on Women's Studies 2020. Universiti Brunei Darussalam is ranked 100th in Asia by the 2019 QS Asia University Rankings, and 323rd in the world by the 2019 QS World University.
The Universiti Brunei Darussalam is guided by its four core values; people, expertise, relevance and leadership. These values are used as yardsticks in the development and running of eight academic faculties, eight research institutes and two support centres ranging from Islamic Studies, Business, Arts, Science, Health Sciences, Asian Studies, Policy Studies, Education, Biodiversity and Integrated Technologies.
The 6th World Conference on Women's Studies will be held on 28th – 30th May 2020 in Colombo, Sri Lanka.
Visit the Women's Studies 2020 Conference Website for further details – https://womenstudies.co/