Alagappa University Academic Partnering with Future Women 2023
|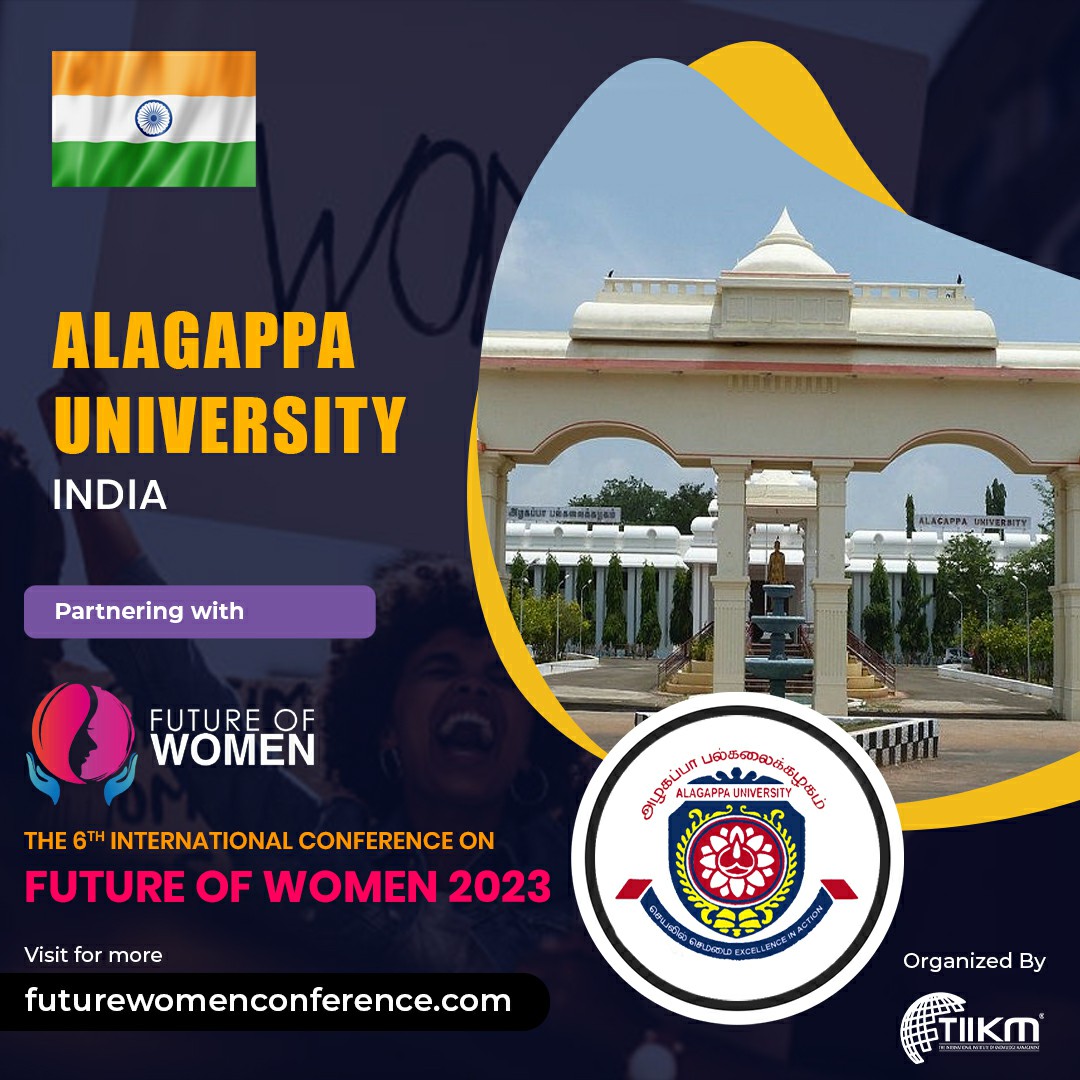 The 6th International Conference on Future of Women 2023 (FOW 2023), which will be held from 23rd – 24th February 2023, has collaborated with Alagappa University as an Academic Partner.
Alagappa University is located in Karaikudi in Tamil Nadu. It was established in May 1985 by a Special Act of the Tamil Nadu Government to promote research, development, and dissemination of knowledge in many fields. On its campus, the university contains 44 departments, 9 centers, and two constituent colleges.
Register Today & Reserve your slot!
For More Information: https://futurewomenconference.com/