ECRI – Asia Pacific Region – Strategic Partner for ICOPH
|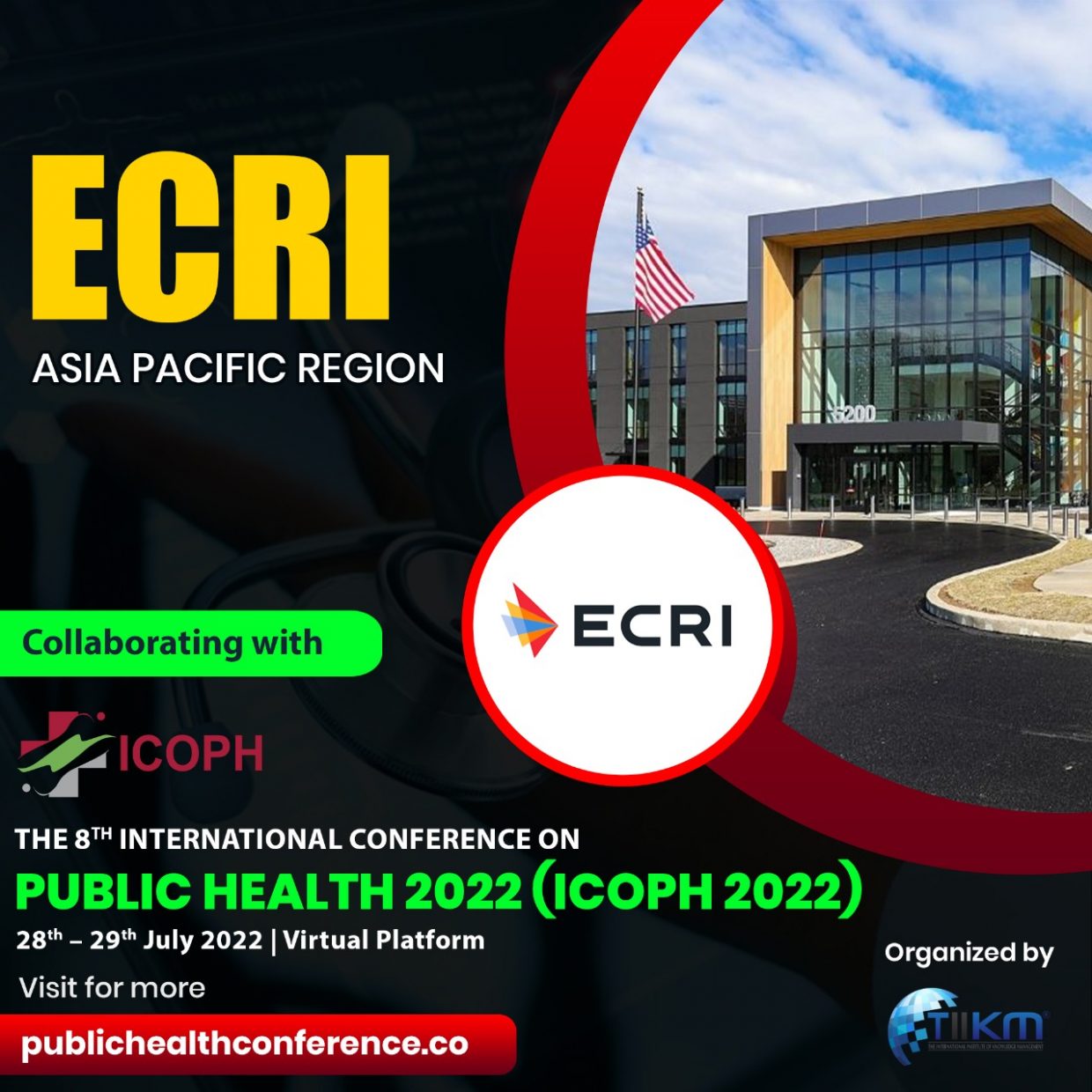 The 8th International Conference on Public Health 2022 (ICOPH 2022), which will be held on July 28th and 29th, 2022, has collaborated with the ECRI Asia Pacific Region as one of the Strategic Partners.
ECRI is USA based, independent nonprofit organization improving the safety, quality, and cost-effectiveness of care across all healthcare settings worldwide.
ECRI provides healthcare information, research, publishing, education and consultation services including Patient Safety, Evidence-Based Medicine, and Technology Decision Support.
ECRI Patient Safety Organization (PSO) was listed as a federal patient safety organization by the U.S. Department of Health and Human Services under the Patient Safety and Quality Improvement Act of 2005.
In 2020, ECRI and The Institute for Safe Medication Practices Patient Safety Organization (PSO) was officially listed by the U.S. Department of Health and Human Services.
ECRI entered into a licensing agreement to adapt the Pennsylvania Patient Safety Reporting System (PA-PSRS), to meet Pennsylvania-specific reporting requirements. The resulting PA-PSRS system is fully owned by the Pennsylvania Patient Safety Authority. The Pennsylvania Patient Safety Authority board voted unanimously to accept the proposal to fund the ECRI Institute contract through June 2019.
ECRI, designated an Agency for Healthcare Research and Quality Evidence-based Practice Center (EPC) with Penn Medicine, conducts research reviews for the Effective Health Care (EHC) Program.
Register Today & Reserve your slot!
For More Information: https://publichealthconference.co/
Read More Blogs: https://blog.tiikm.com/