Millennium Nucleus Imhay Academic Partnering with ICOPH 2023
|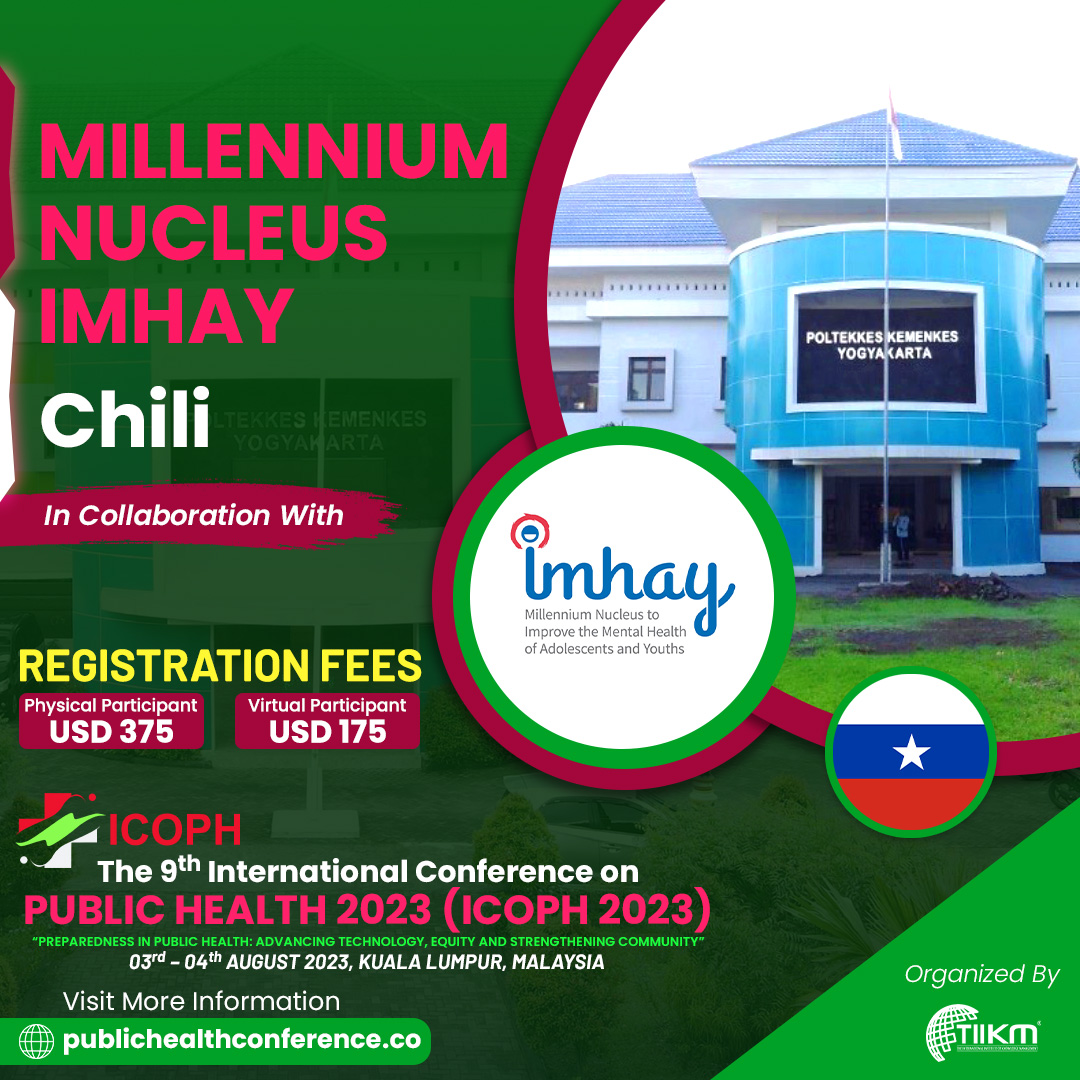 The 09th International Conference on Public Health 2023 (ICOPH 2023) which will be held from 03rd – 04th August 2023, has collaborated with Millennium Nucleus Imhay – Chili as an Academic Partner.
Adolescents and young people experience major biological, psychological, and social changes. These changes, which take place at a personal level, overlap with the fact that we now live in a global community that is undergoing swift transformations. Although this situation offers multiple opportunities, it is also linked to stressful factors that can facilitate the appearance of mental health problems.
Mental health disorders are among the main causes of disability and death in this age group, and are associated with high social and economic costs that can persist until adulthood.
In this context, Imhay focuses on generating evidence about interventions capable of improving mental health in adolescents and young people. The strategies employed include education and awareness, promotion, universal and targeted prevention, and early treatment on this topic. These interventions are designed to encourage the participation of potential users and the use of ICTs.
Imhay is composed of a group of researchers who are specialized in health care, social sciences, and neuroscience. Their scientific work is informed by a comprehensive, empirically grounded, systemic, multilevel, and intersectoral perspective that takes into account the life cycle as well as cultural and territorial pertinence.
Imhay operates from the point of view of public policies, in order to identify threats and opportunities linked to the prioritization of adolescents' and young people's mental health and its integration into health care and education programs.
Source Link: https://www.iniciativamilenio.cl/en/18466-2/
Register Today & Reserve your slot!
For More Information: https://publichealthconference.co/