Nord University Academic Partnering with ICEDU 2023
|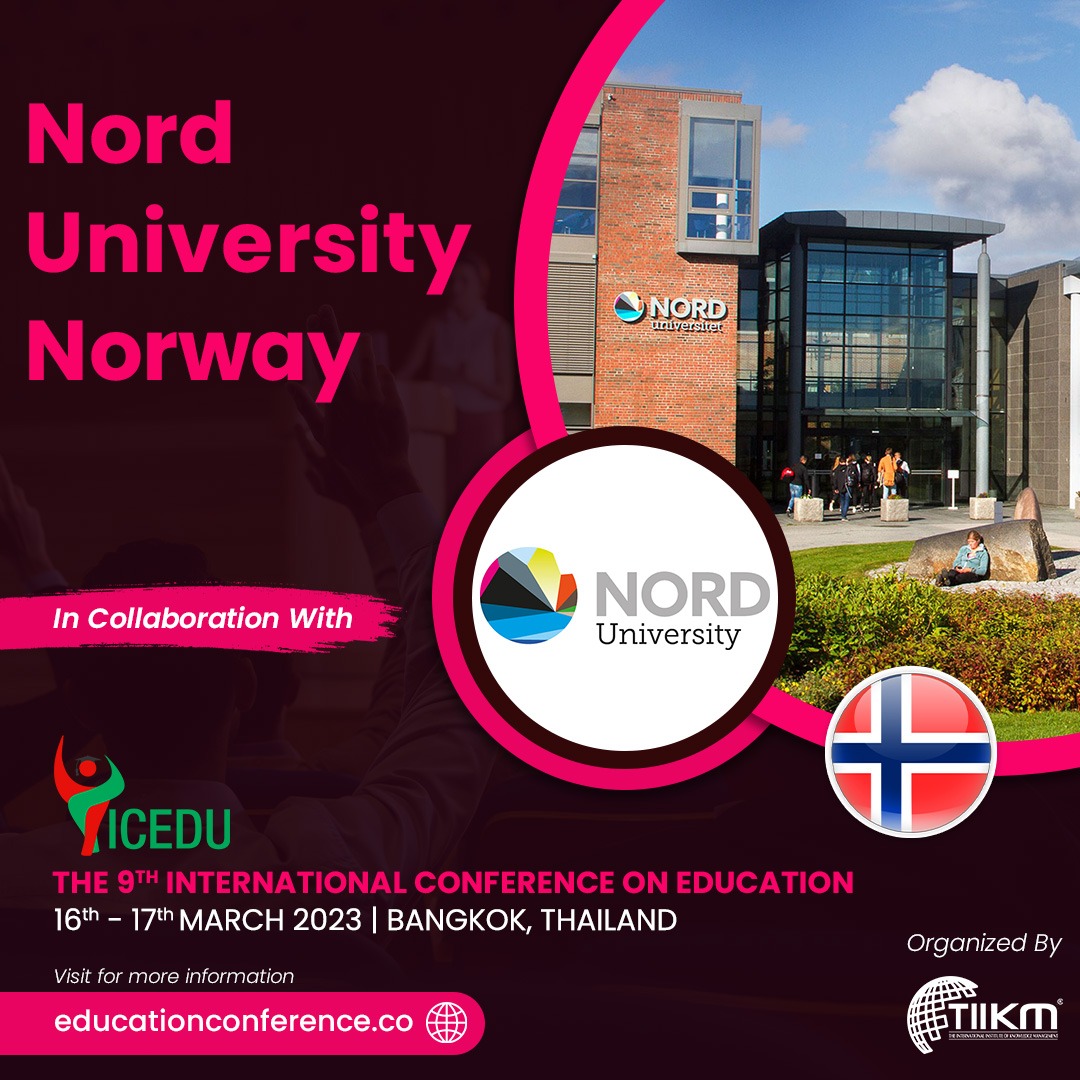 The 9th International Conference on Education 2023 (ICEDU 2023), which will be held from 16th – 17th March 2023, has collaborated with Nord University, Norway as an Academic Partner.
With an emphasis on blue and green growth, innovation and entrepreneurship, as well as welfare, health, and upbringing, Nord University offers forward-thinking study programs and relevant research. There are 11,000 students and 1,300 staff members at the university, who are dispersed across multiple campuses in Nordland and Trøndelag. Nord University collaborates with knowledge institutions in a variety of different nations. They provide exchanges in numerous academic subjects and have a large number of international students.
Register Today & Reserve your slot!
For More Information: https://educationconference.co/