The Maulana Azad Medical College Academic Partnering with ICOPH 2023
|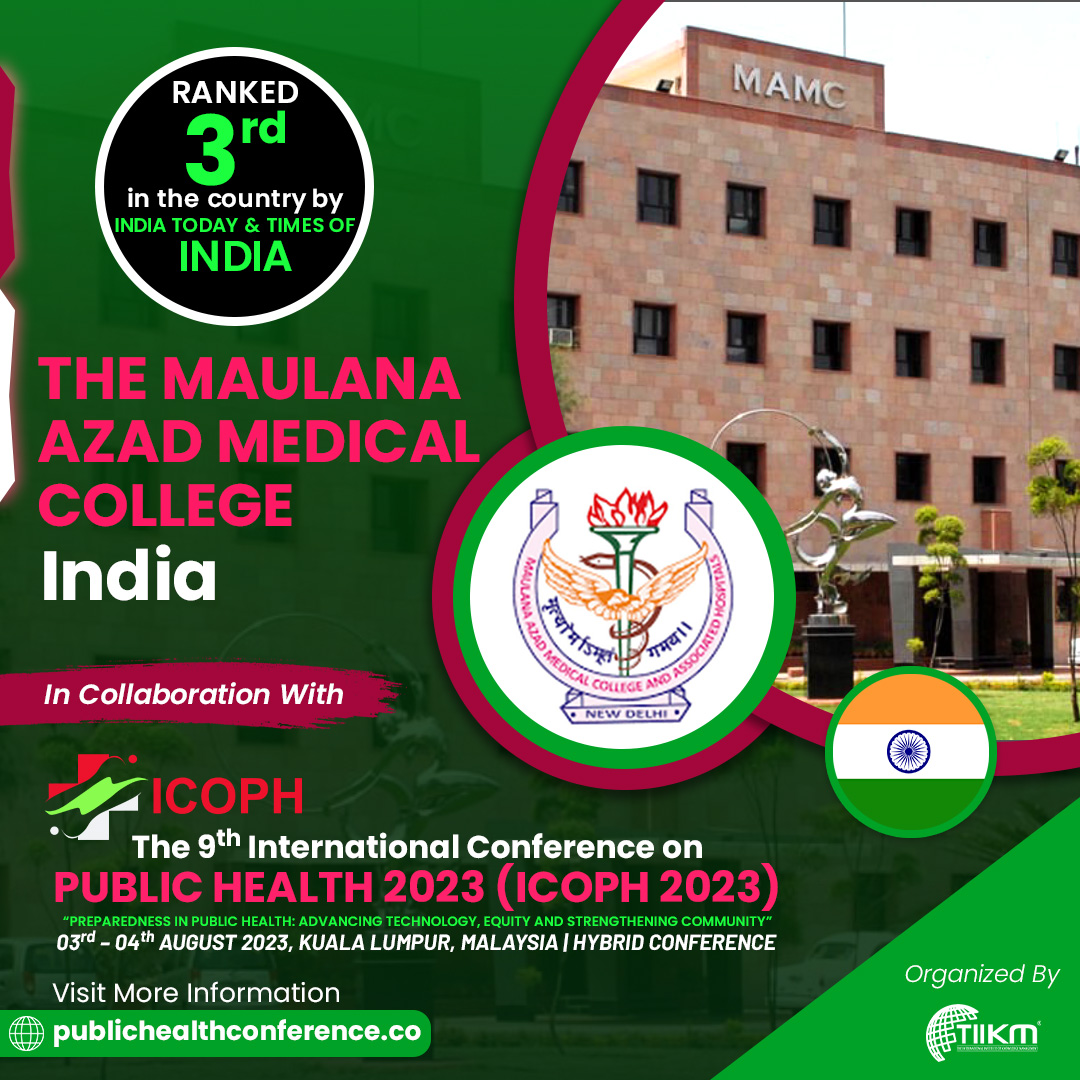 The 09th International Conference on Public Health 2023 (ICOPH 2023) which will be held from 03rd – 04th August 2023, has collaborated with The Maulana Azad Medical College, India as an Academic Partner.
Foundation stone of MAMC was laid on Saturday 24th October 1959 by Union Home Minister Pandith Govind Ballabh pant. This institute currently ranked 3rd in the country by India today & Times of India is spread over a campus in 122 acres. Attached to the college are 4 other institutes – Lok Nayak Hospital, GB Pant Institute of Postgraduate Medical Education & Research, Maulana Azad Institute of Dental Sciences and Guru Nayak Eye Centre. It is one of the best places for learning with 2800 beds, 7200 daily outpatient attendance and 47 operation theatres running daily. It caters to 290 undergraduate students, 245 post graduate and post-doctoral students per year being trained by 426 faulty member and 810 resident doctors.
The college made a very humble beginning in 1958 with the erstwhile Irwin hospital (now the Lok Nayak Hospital) attached to it. The college is named after a great patriot and educationalist, maulana Abdul Kalam Azad and stands today as an epitome of medical excellence.
The mission of the college is to provide excellent knowledge as well as rigorous training that will prepare the students to meet the professional and scientific challenges that will dominate the 21st century. The highest calibre faculty, high class education, research and patient care all serve to attract the most deserving students to this institution.
Source Link: https://www.mamc.ac.in/layoutpage-overview
Register Today & Reserve your slot!
For More Information: https://publichealthconference.co/