The University of Veterinary and Animal Sciences Academic partnering with Icfa 2022
|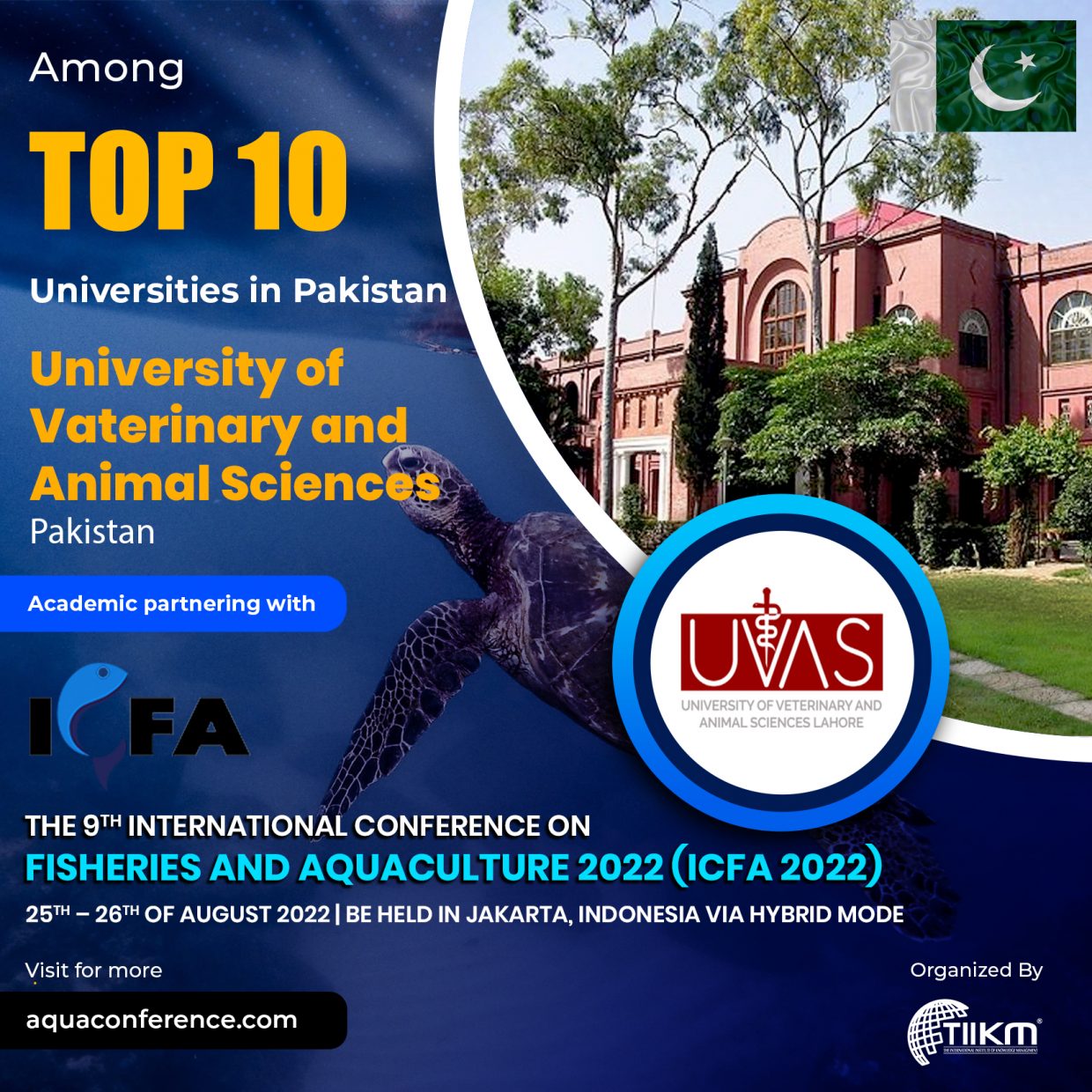 The 9th International Conference on Fisheries and Aquaculture 2022 (ICFA 2022), which will be held on August 25th and 26th, 2022, has collaborated with the University of Veterinary and Animal Sciences in Pakistan as one of the Academic Partners.
The University of Veterinary and Animal Sciences (UVAS) in Lahore is presently ranked among Pakistan's top ten universities. It was originally established in 1882 and upgraded as a university in 22.  It was originally established in1882 and upgraded as univuniversity2002. Currently, it consists of 23 departments in five faculties. UVAS has established itself as a center for professional development in a variety of fields, including veterinary and animal sciences, animal production and technology, biotechnology, microbiology, pharmaceutical sciences, food sciences, environmental sciences, zoological sciences, economics, and business management with approximately 332 staff members and 8000 students.
UVAS shows professional competence in various focus areas of academics, research, and services, with state-of-the-art teaching, training, research, clinical, and diagnostic facilities. The University, in collaboration with a variety of foreign and local academic and research organizations, as well as the corporate sector, plays a critical role in economic development through applied research.
In 2020, the University Ranked 401-450 in World University Rankings and Ranked 201-300 in University impact Rankings 2019.
Register Today & Reserve your slot!
For More Information: https://aquaconference.com/