Universitas Negeri Malang Academic Partnering with Gender & Sexuality 2022
|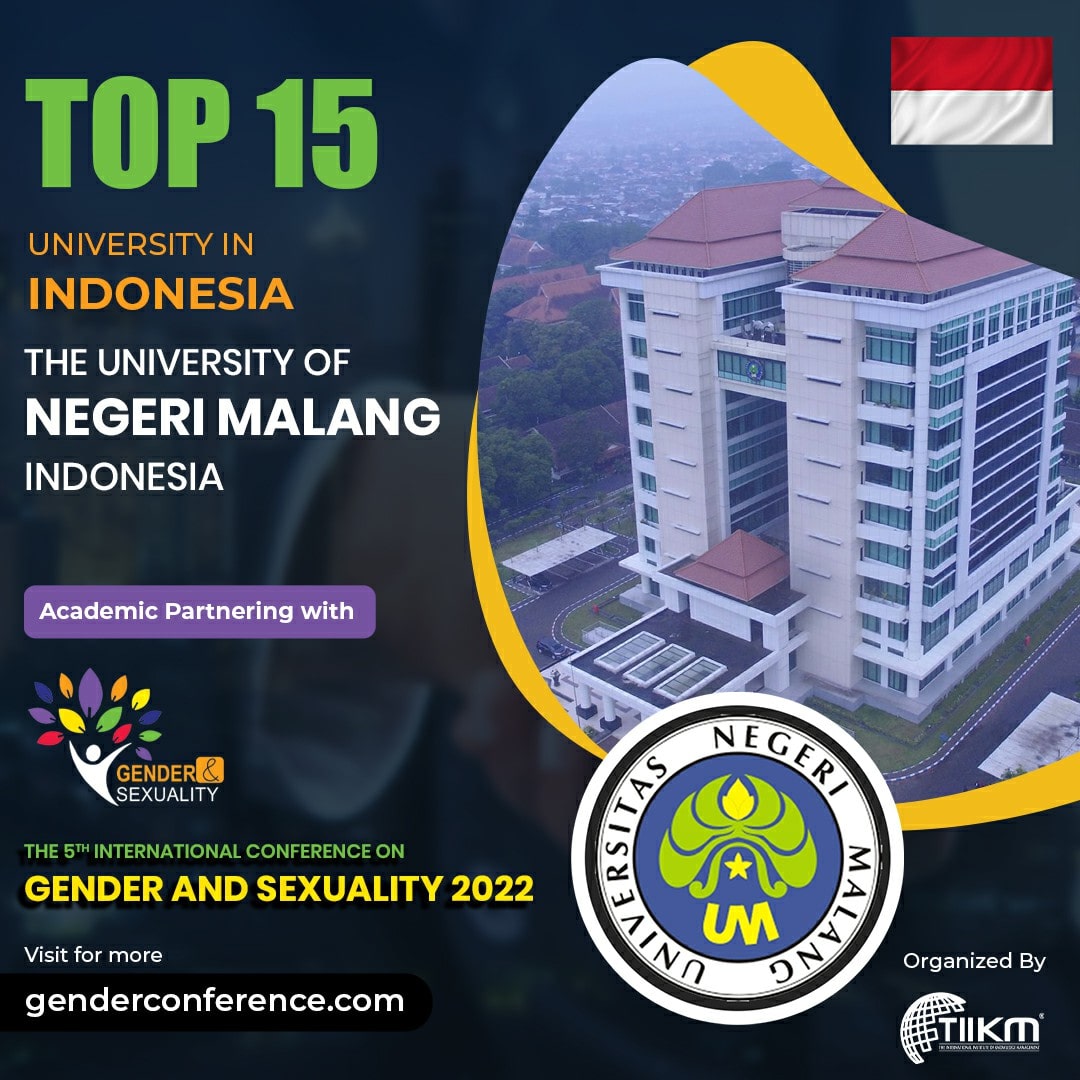 The 5th International Conference on Gender and Sexuality 2022 (Gender Studies 2022), which will be held on October 13th and 14th, 2022, has collaborated with the Universitas Negeri Malang in Indonesia as one of the Academic Partners.
Universitas Negeri Malang takes pride in being the only Indonesian state-run university whose foundations, vision, mission, and purpose are all oriented toward assisting in achieving the status of "The Learning University," through which UM fulfills its dual mission as a Learning Organization and a Learning Resource. The history of Universitas Negeri Malang (UM) dates back to 1954, when it began as a budding tertiary education institution. It is Malang's oldest and most reputable university. The university has expanded and flourished enormously in recent decades; the campus, which is conveniently placed in the heart of the city, offers massive buildings and facilities that assist and encourage students to excel academically and be top achievers in all areas of life.
Register Today & Reserve your slot!
For More Information: https://genderconference.com/