University of Alcalá Academic Partnering with ICEDU 2023
|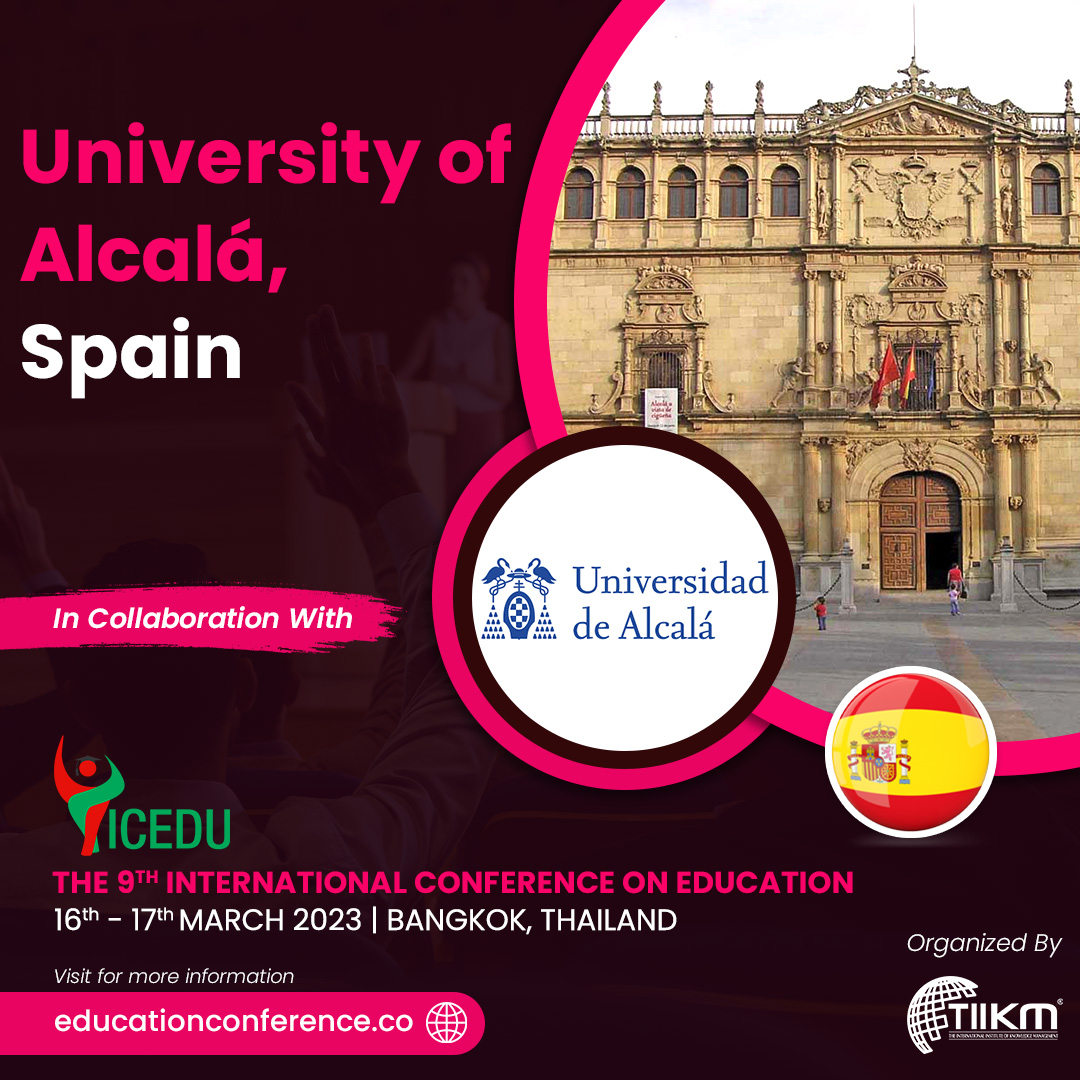 The 9th International Conference on Education 2023 (ICEDU 2023), which will be held from 16th – 17th March 2023, has collaborated with University of Alcalá, Spain as an Academic Partner.
In both Europe and America, the University of Alcalá is regarded as a leading example of a contemporary, moderate university. The University of Alcalá has introduced cutting-edge degrees in all scientific fields, including health sciences and various engineering disciplines, in addition to the traditional humanities and social sciences. These programs are spread across its various campuses and together with the Science Park and Technological constitute a key element of the region's activity and international projection.
Register Today & Reserve your slot!
For More Information: https://educationconference.co/