Xiamen University Malaysia Academic Partnering with WCWM 2023
|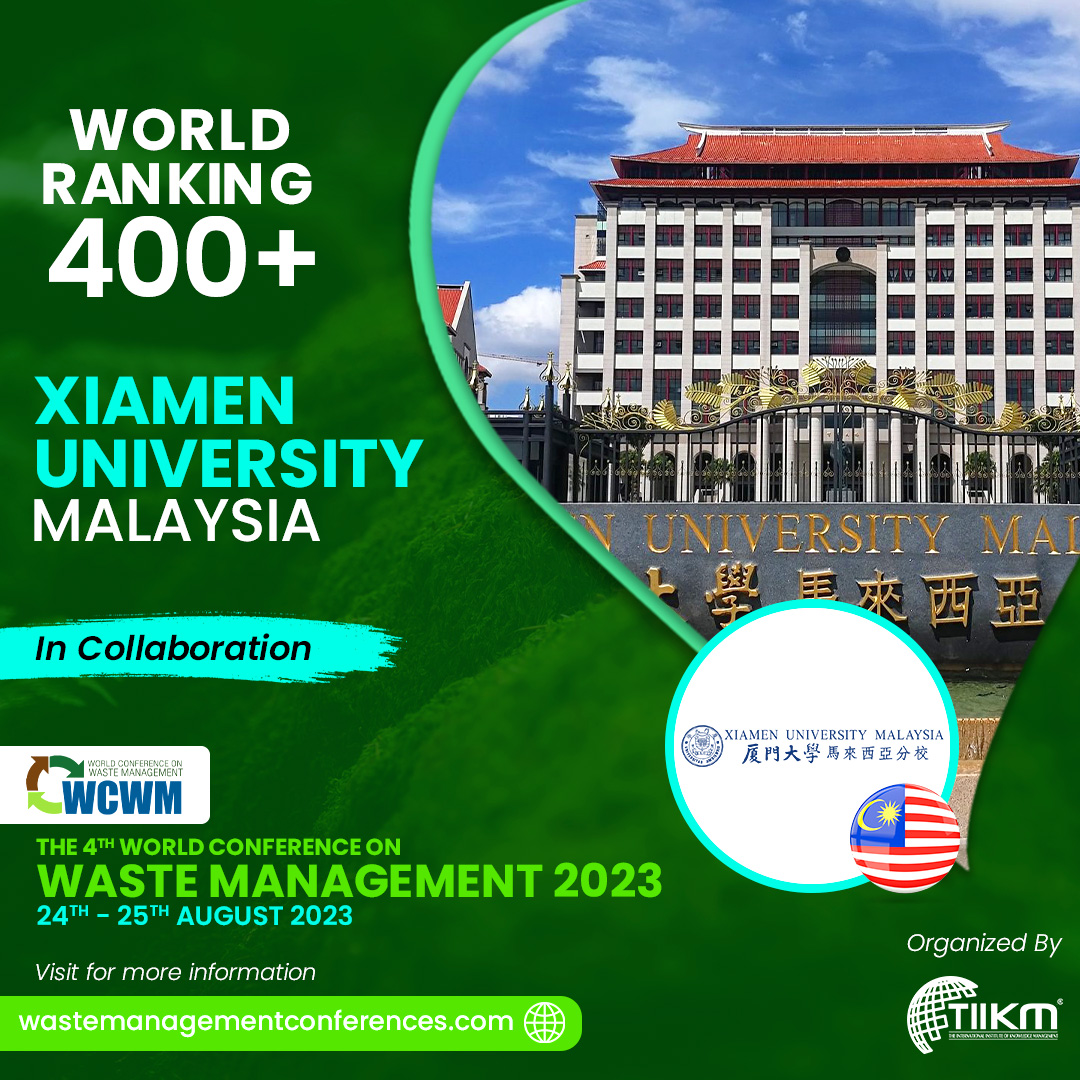 The 4th World Conference on Waste Management 2023 which will be held from 24th – 25th August 2023, has collaborated with Xiamen University Malaysia as the Academic Partner.
The first campus established outside of China by an esteemed Chinese university is Xiamen University Malaysia (XMUM), which is also the first branch campus of a Chinese university in Malaysia. XMUM strives to become a university with a distinct global perspective, world-class teaching and research, and an appreciation for cultural diversity. Xiamen University has graduated and produced more than 400,000 undergraduate students since it was founded in 1921. Six academic divisions, including 30 schools and 16 research centers, comprise Xiamen University.
Register Today & Reserve your slot!
For More Information: https://wastemanagementconferences.com/