Abu Dhabi University Academic Partnering with ICEDU 2023
|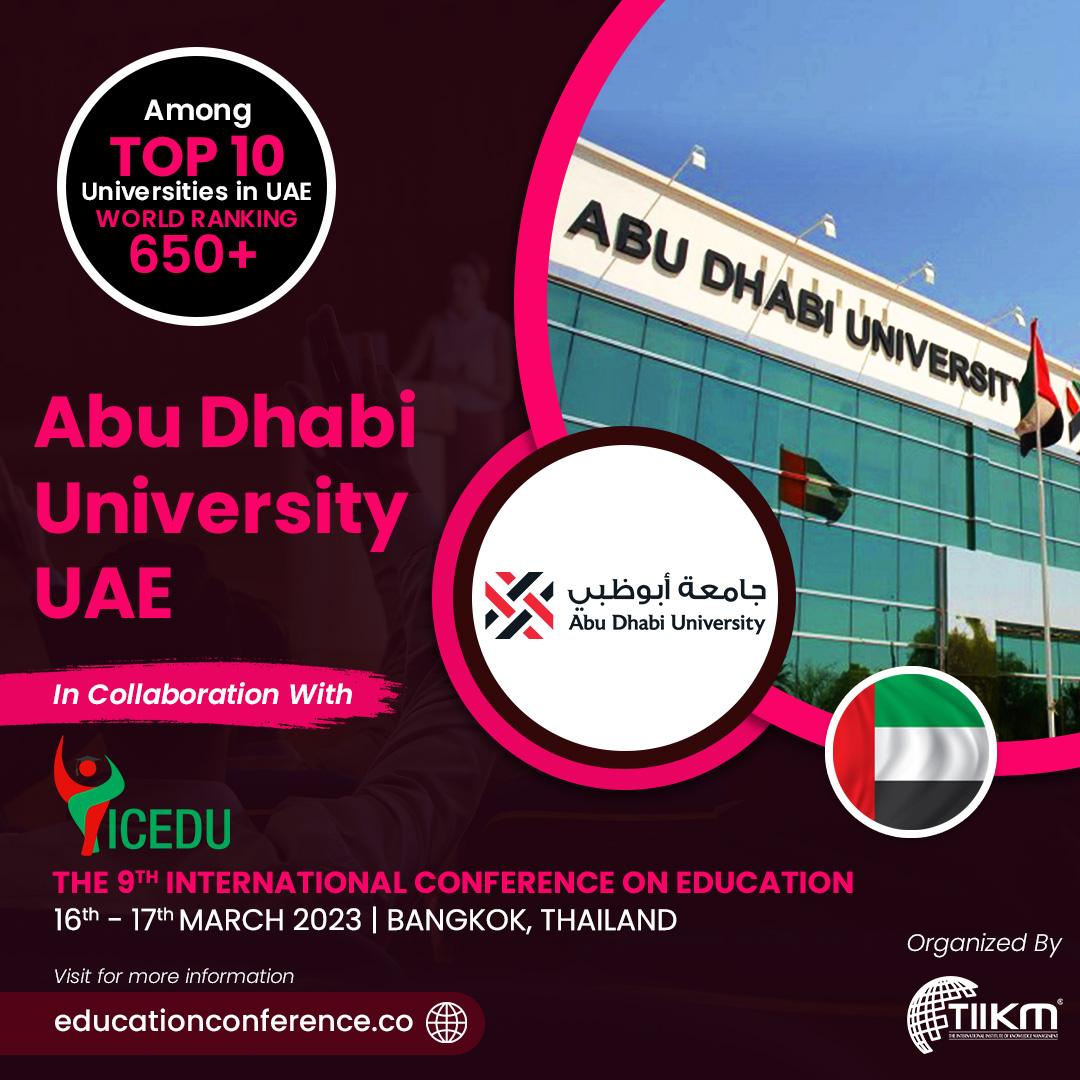 The 9th International Conference on Education 2023 (ICEDU 2023), which will be held from 16th – 17th March 2023, has collaborated with Abu Dhabi University, UAE as an Academic Partner.
The largest private university in the UAE, Abu Dhabi University is dedicated to becoming the university of choice for students not only in the Emirates but also throughout the rest of the region. Despite its youth, the University is already regarded as a top-tier organization dedicated to quality education, student experience, research, and corporate training. Over 7,500 students attend Abu Dhabi University's campuses and corporate programs since its founding in 2003.
Register Today & Reserve your slot!
For More Information: https://educationconference.co/