Maria Grzegorzewska University Academic Partnering with ICEDU 2023
|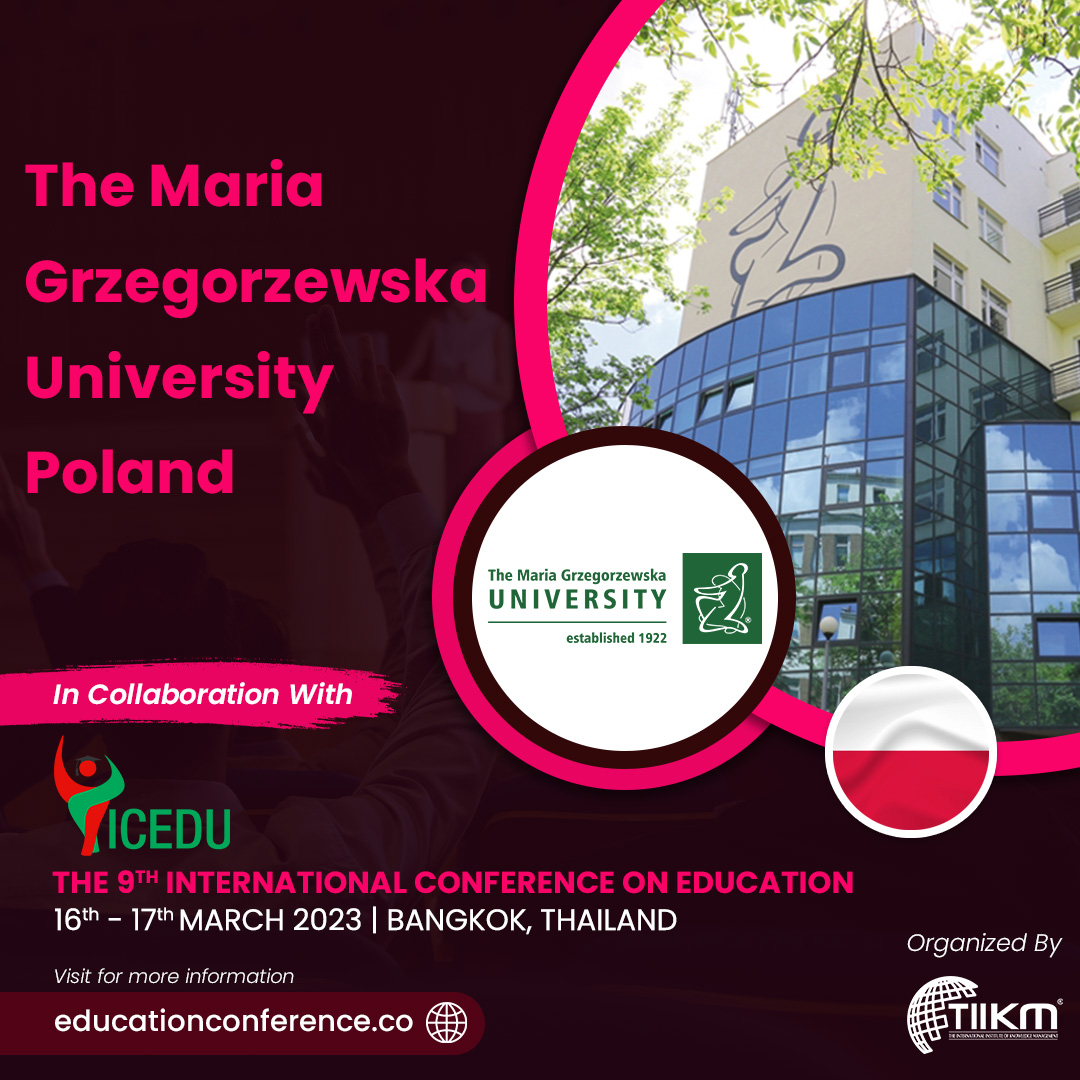 The 9th International Conference on Education 2023 (ICEDU 2023), which will be held from 16th – 17th March 2023, has collaborated with the Maria Grzegorzewska University, Poland as an Academic Partner.
The history of Maria Grzegorzewska University derives from the National Institute of Special Education, which Maria Grzegorzewska established in 1922. The community of students, doctoral students, alumni, and staff at the Academy serves as role models for exemplary behavior in the classroom and in public, and its alumni uphold high ethical standards. The institution also serves the community by methodically extending the scope of educational and therapeutic services provided by volunteer academic staff and students.
Register Today & Reserve your slot!
For More Information: https://educationconference.co/