University of Silesia in Katowice Academic Partnering with ICEDU 2023
|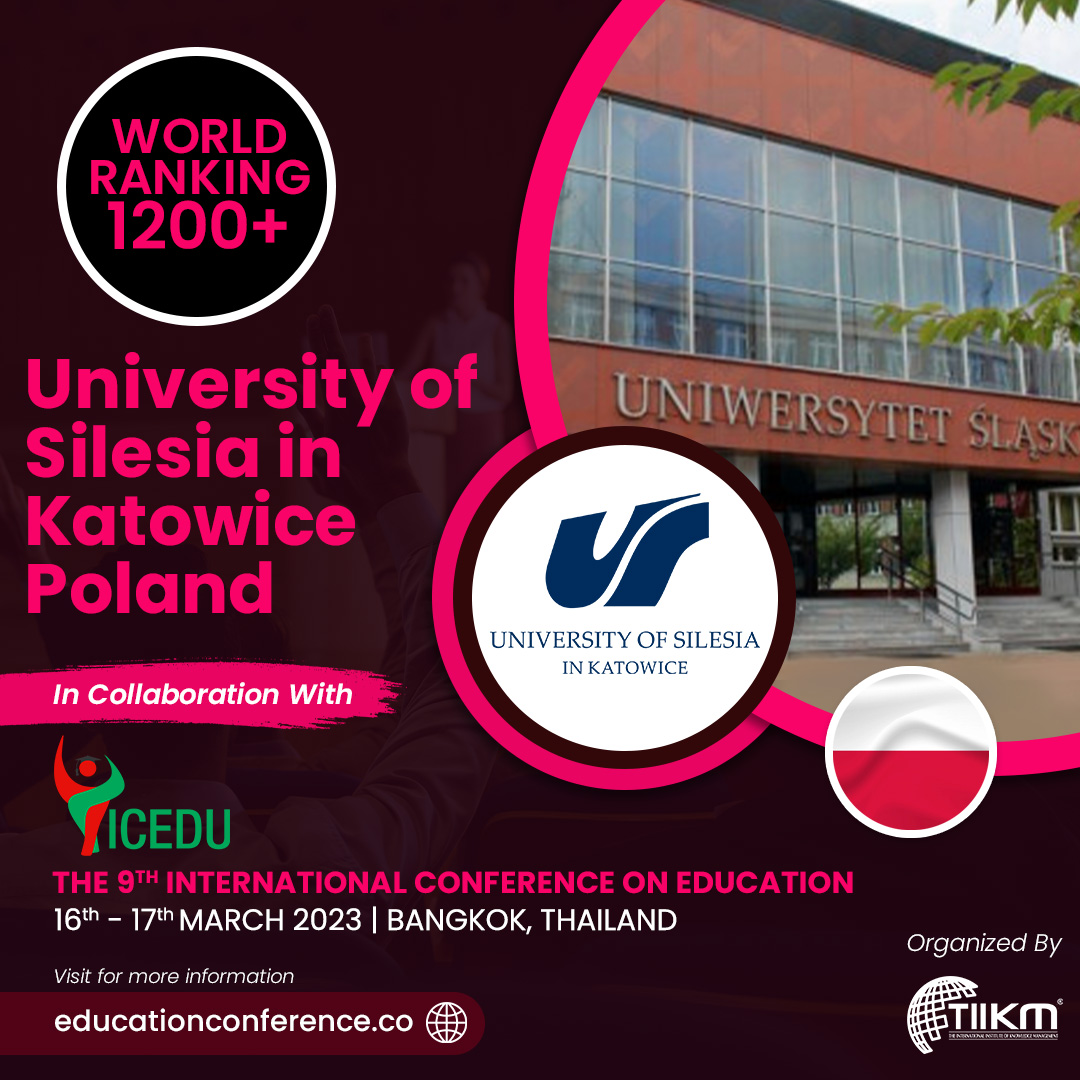 The 9th International Conference on Education 2023 (ICEDU 2023), which will be held from 16th – 17th March 2023, has collaborated with University of Silesia in Katowice, Poland as an Academic Partner.
One of the largest and fastest growing Polish universities, the University of Silesia in Katowice, provides cutting-edge educational options and a welcoming environment for research. The university is methodically expanding its range of academic programs. Every year, new faculties and specializations are established to meet the demands of the labor market and the most recent scientific advances, as well as to foster the unique interests of undergraduate and graduate students.
Register Today & Reserve your slot!
For More Information: https://educationconference.co/