Academic Partner Collaboration – University of Muhammadiyah MAKASSAR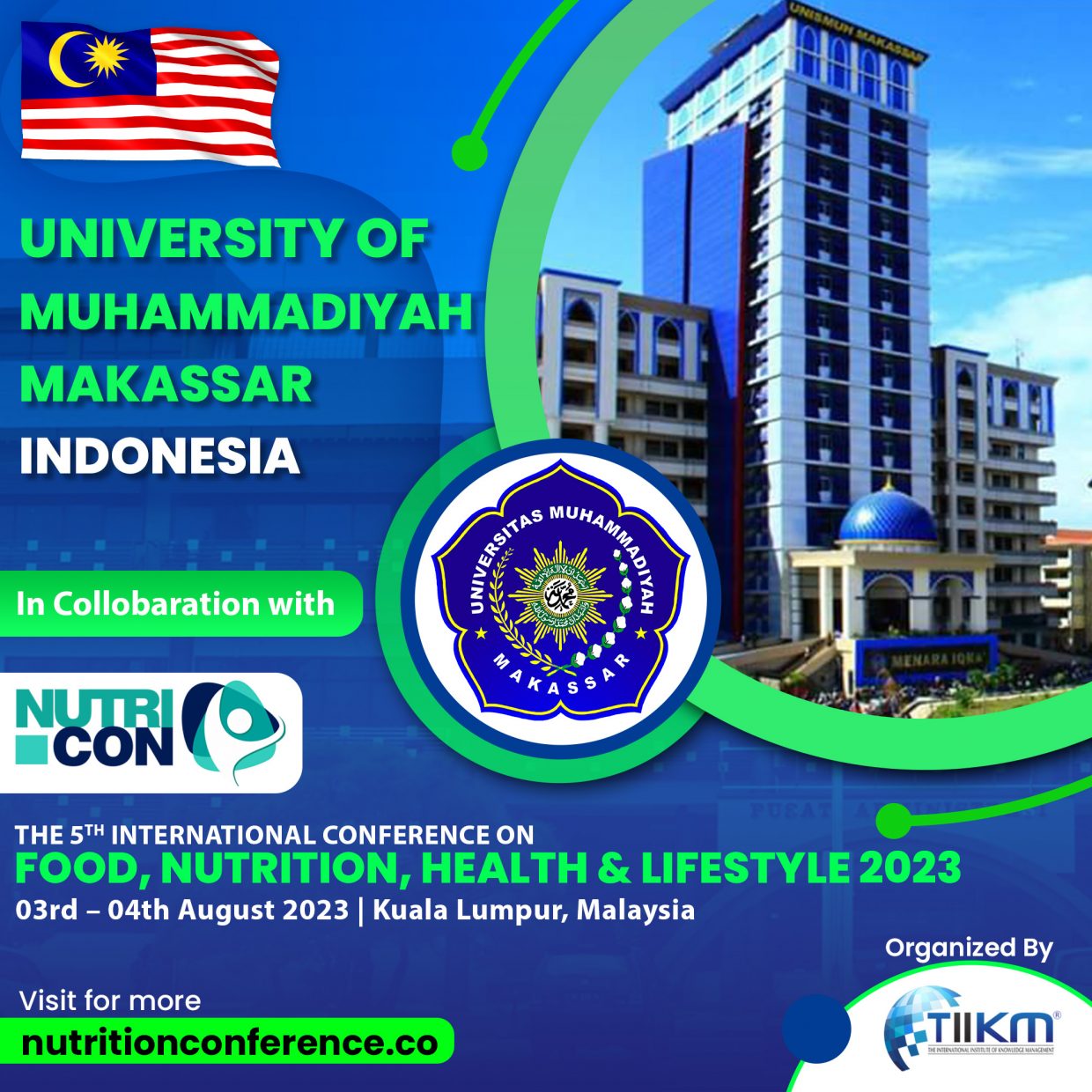 The 5th International Conference on Food, Nutrition, Health and Lifestyle 2023 (NUTRICON 2023) which will be held from 03rd – 04th August 2023, has collaborated with University of Muhammadiyah MAKASSAR, Indonesia as an Academic Partner.
Unismuh Makassar, also known as Muhammadiyah University of Makassar, is a private university located in the Indonesian city of Makassar. With a focus on student independence and entrepreneurship, the University of Muhammadiyah Makassar offers higher education, research programs, and community services that are all based on Islamic principles.
For More Details Visit: nutritionconference.co