Bon View Publishing Media Partnering with ICCC 2024
|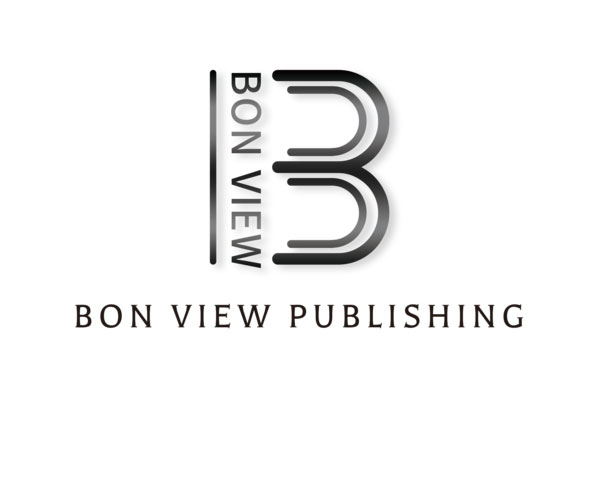 Bon View Publishing is an independent international scholarly publisher based in Singapore, which focused on advancing knowledge and understanding in the fast-developing technology. Through our outstanding, opinion-leading authors and series editors, we continuously strive to enhance understanding between different disciplinaries. We champion innovative ideas and new, creative interpretations.
Journals published by Bon View Publishing are fully open access: research articles, reviews or any other content on this platform is available to read free of charge. Read more about our open access policy.
Diversity, Equality and Inclusion
At Bon View Publishing, our mission is to make new research findings accessible to everyone. We are serving scholars from across the globe and from a variety of backgrounds. To deepen our understanding of the research communities that we serve, we aim to build journals that are just as diverse and inclusive. Only by valuing differences can we create an equitable and inclusive work environment and foster the openness that is key to our mission.
We are committed to making Bon View Publishing an inclusive place to work and are working to improve diversity within our organization. By creating equal opportunities for people without regard to race, colour, sex, gender identity, sexual orientation, age, religion, country of origin, physical ability, or socio-economic status. There is no place for discrimination on the basis of any one of these characteristics. Acknowledging the prevalence of structural discrimination and bigotry and believing that diversity is the cornerstone of a vibrant culture, we will challenge unfair power structures within publishing and higher education to help create a more equitable future for all.
Core Values
Integrity
We believe in publishing high-quality and trustworthy content vetted through stringent peer review, as well as offering services that benefit the global scientific community. We strive to meet the highest professional standards. Our practices are straightforward, transparent, and ethical.
Collaboration
Listening and responding to our communities' needs and wishes are important aspects of our business that enable us to continue to develop and offer relevant content, workflow tools, and services that nurture collaboration. We continually strive to grow partnerships with a global network of editors, authors, reviewers, librarians, representatives, agents, book importers, content hosts, and typesetters, who all actively contribute to our business.
Efficiency
We aim to publish fast to ensure the latest research is rapidly disseminated, using thorough, precise editorial work. By assisting editors and reviewers all along the peer-review process, a first decision is provided to authors in under 50 days; once accepted, papers are published in 7–10 days.
Flexibility
In a changing and evolving publishing environment, we are constantly adapting and developing new tools and services. By listening to feedback from authors, editors and readers, we can make changes to better meet the needs of our research community and keep Bon View Publishing relevant.
Sustainability
In addition to being at the root of Bon View Publishing and a key theme in our journals, we support sustainability by ensuring the long-term preservation of published papers, and the future of science through partnerships, sponsorships and awards.
Register Today & Reserve your slot!
For More Information: https://climatechangeconferences.com/