British University in Dubai Academic Partnering with ICEDU 2023
|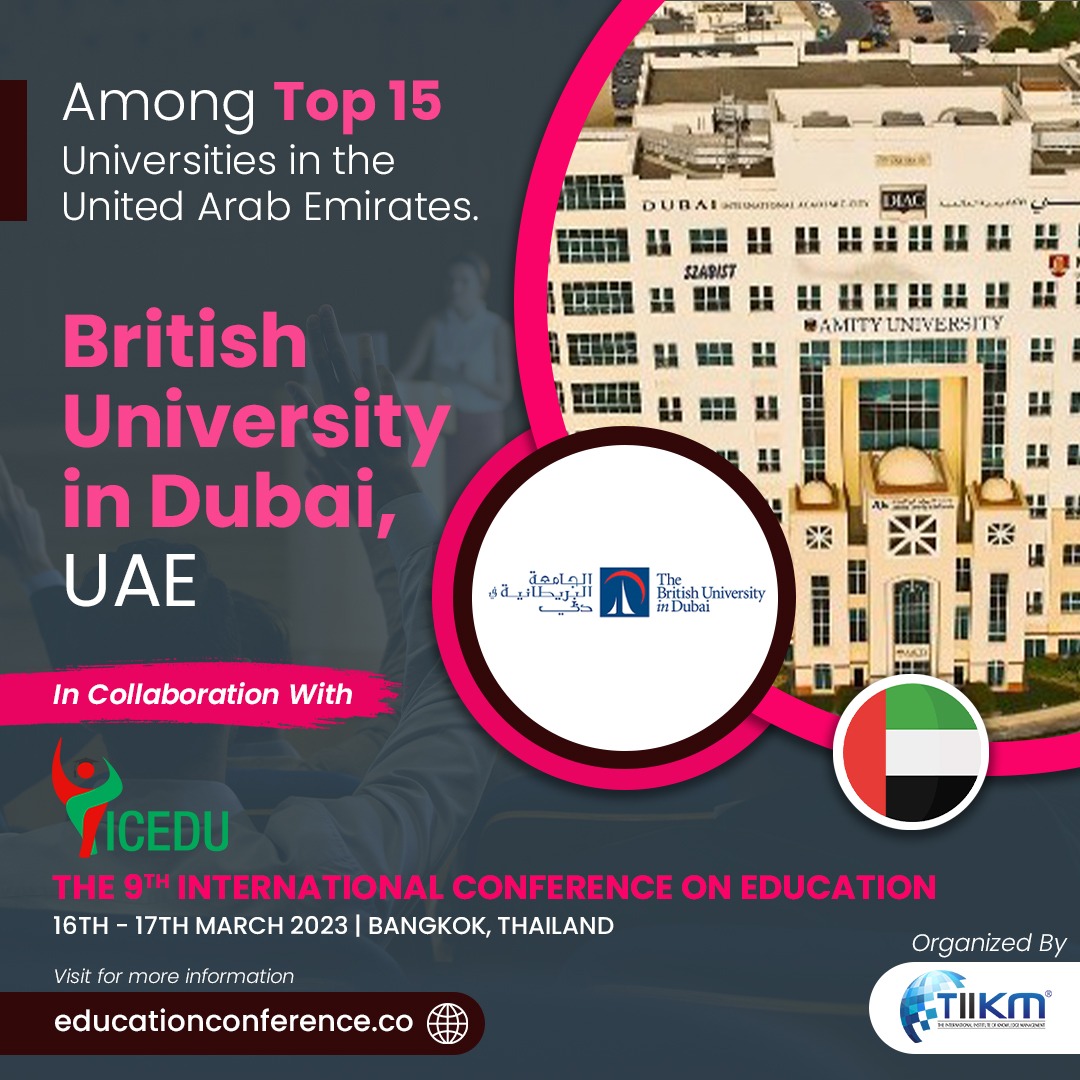 The 9th International Conference on Education 2023 (ICEDU 2023), which will be held from 16th – 17th March 2023, has collaborated with British University in Dubai, UAE as an Academic Partner.
The British University in Dubai (BUiD) provides a distinctive, non-profit higher education model with high standards for research and study that is intended to support technical advancement and socio-economic growth in the Arab world and beyond. BUiD was established to allow middle easterners to access top-notch British-style training, education, and research.
Register Today & Reserve your slot!
For More Information: https://educationconference.co/