Durban University of Technology Academic Partnering with Future Women 2023
|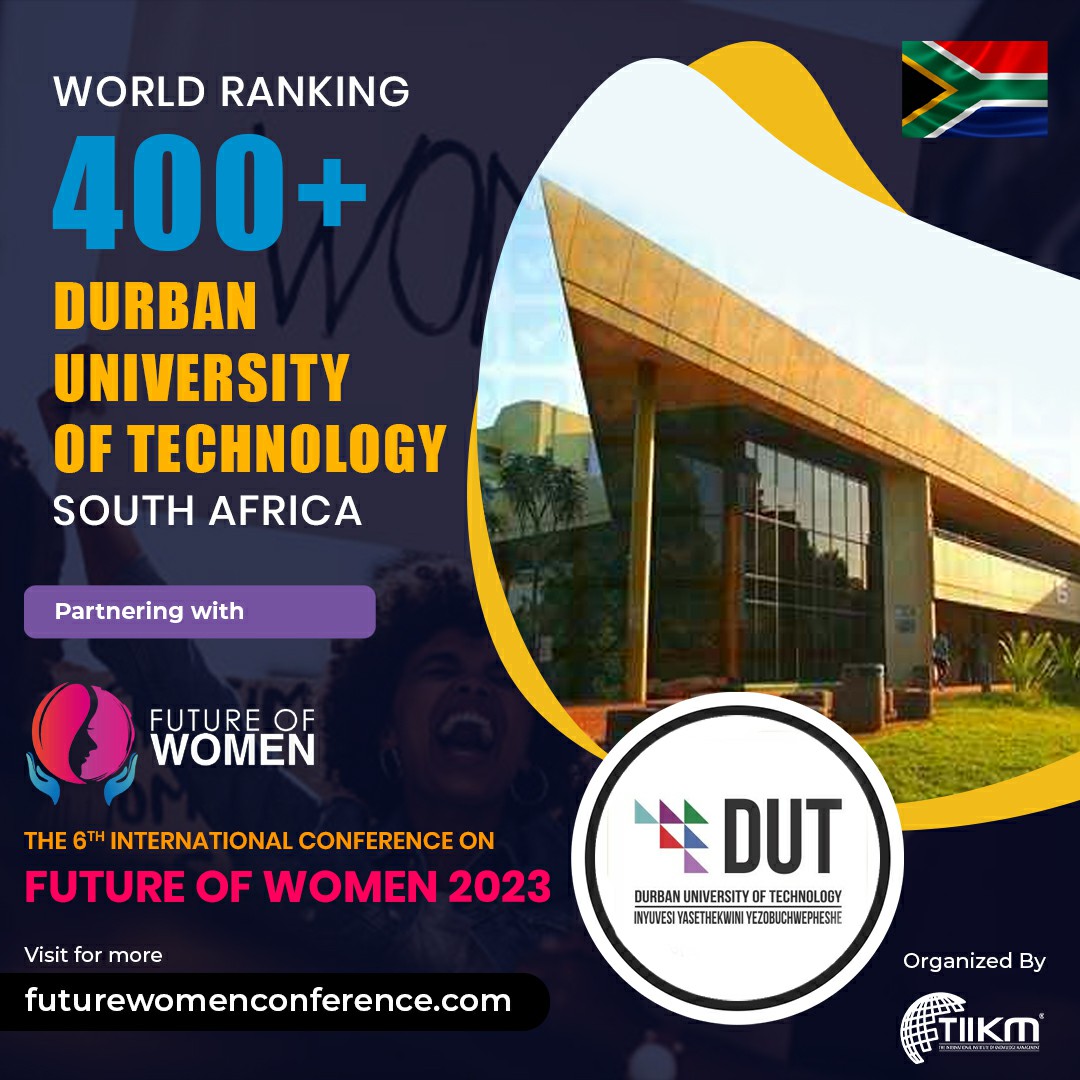 The 6th International Conference on Future of Women 2023 (FOW 2023), which will be held from 23rd – 24th February 2023, has collaborated with the Durban University of Technology, South Africa as an Academic Partner.
The Durban University of Technology (DUT), which has about 33 000 students, is the top institution of higher learning in KwaZulu-Natal. DUT was ranked among the top 500 universities in the world in 2020, becoming number 10 for global citations and number 5 for national rankings. DUT contains six faculties: Applied Sciences, Engineering and the Built Environment, Health Sciences, Arts & Design, and Accounting and Informatics.
Register Today & Reserve your slot!
For More Information: https://futurewomenconference.com/