University of Hyderabad Academic Partnering with Gender Studies 2022
|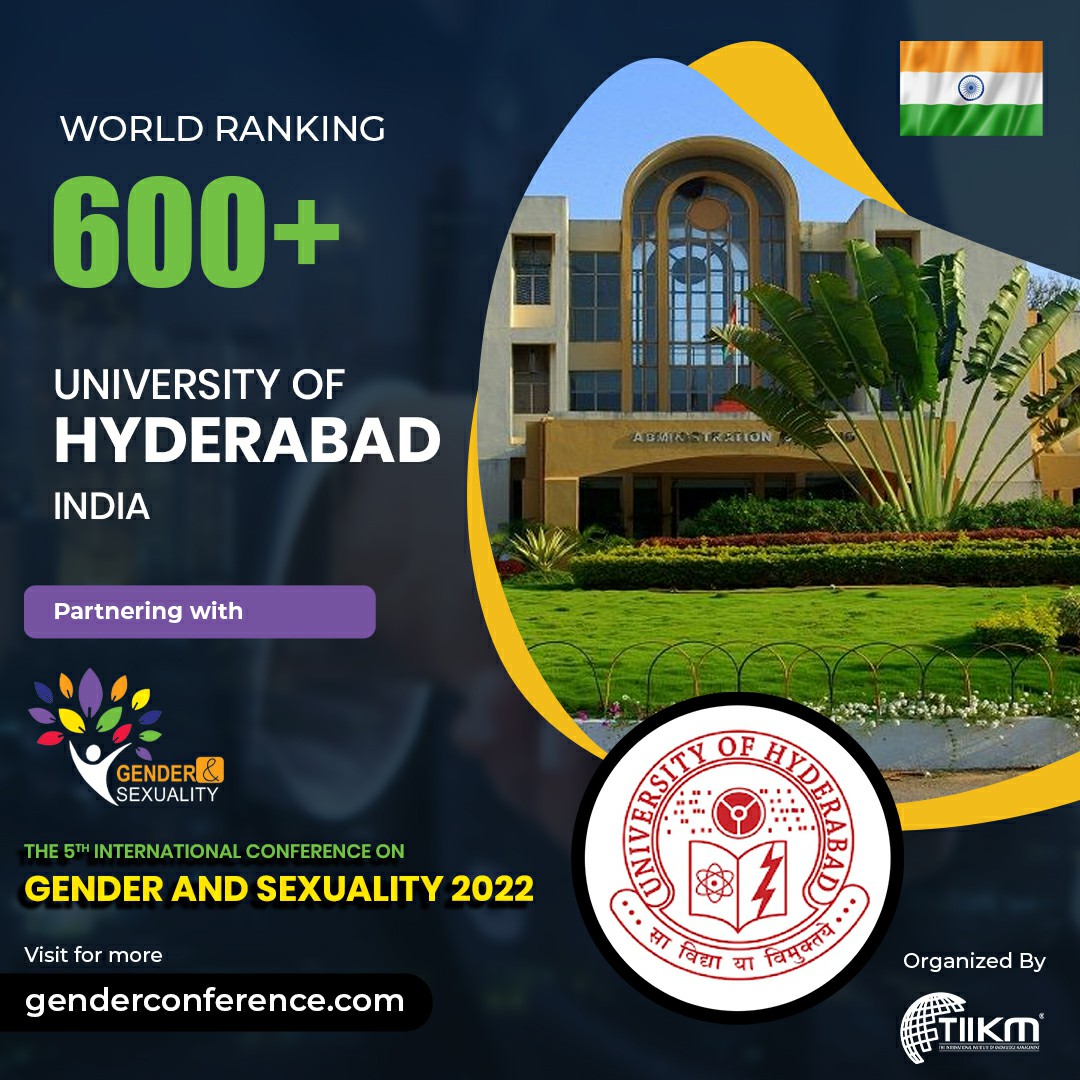 The 5th International Conference on Gender & Sexuality 2022 (Gender Studies 2022) which will be held from the 13th – 14th of October 2022, has collaborated with the University of Hyderabad, India as an Academic Partner.
Located in Hyderabad, Telangana, India, The Institution of Hyderabad is a renowned public central research university. More than 5,000 students and 400 staff members from a variety of fields attend this primarily residential campus, which was founded in 1974. The basic values of National Needs-Global Standards, Innovation, Public Engagement, and Social Impact are embodied in the vision, planning, and operations of the University of Hyderabad.
Register Today & Reserve your slot!
For More Information: https://genderconference.com/