PUBLICATION OPPORTUNITIES FOR EARLY CAREER RESEARCHERS AND ACADEMICS WITH KNOWEX ONLINE JOURNALS
|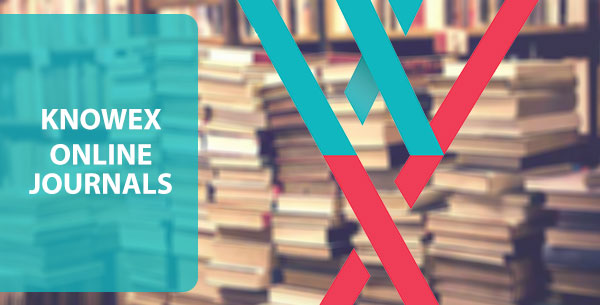 PUBLICATION OPPORTUNITIES FOR EARLY CAREER RESEARCHERS AND ACADEMICS WITH KNOWEX ONLINE JOURNALS
---
Researcher is on a mission
Researchers who conduct research projects in various disciplines are on a mission. Whilst this mission they come across a lot of obstacles. These challenges can occur at any point in the research journey. A researcher might conduct his or her research in a satisfactory manner, however at the point where the research paper need to be published, early career researchers and academics may face a bigger challenge.
Challenges are inevitable for researchers
There can be numerous reasons for this. Receiving poor supervision, lack of knowledge on writing a research paper, lack of awareness on scholarly publications and little exposure to avenues available for publication are few of such reasons.
An author's dream is to publish his/her research paper in a highly indexed scholarly journal which also accounts for a higher impact factor. Majority of these kind of journals are originated in western countries. The review process is often rigorous when it comes to highly indexed journals. Meanwhile, the number of submissions received by these journals are very high and papers require to wait in a big queue. This often discourage authors who make submissions. Given the higher number of submissions and rigor in the processes, acceptance rate of journals are maintained in a very low level.
Mid-range journals for early career researchers
Taken together many early career researchers/ authors, specially from the Asian region are facing difficulties in getting papers published in a journal. Apart from the high impact journals, there are other mid-range journals which provide a geographically dispersed editorial panel, proper review process, developmental review comments and matrices to track citations. Also, these journals assure active communication and support for authors.
KnowEx Online Journal collection is comprising of journals which covers different disciplines. This journal collection is specially designed for early career researchers and academics to start their scholarly publication journey. Currently KnowEx Management, KnowEx Social Sciences and KnowEx Food and Agriculture are online under the KnowEx Online journal collection. These journals are specially designed for undergraduates, postgraduate students and early career academics. We welcome researchers to submit their research papers to KnowEx Online Journals and experience a smooth process of publication.
Contact for more details
Yasodara Pemarathne
Division of Publications – TIIKM