Fisheries and Aquaculture Conference 2020
|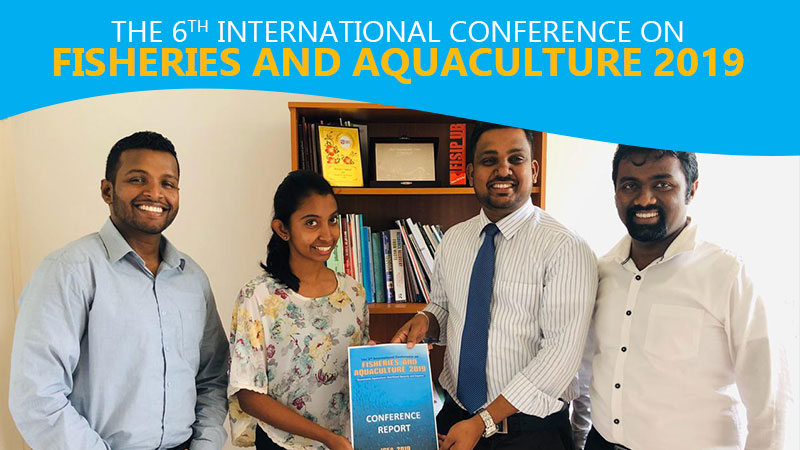 We are delighted to share the
Conference Report
of the 6th International Conference on Fisheries and Aquaculture 2019
(ICFA 2019)
Which took place on 22nd –23rd August 2019 at  Windsor Suites Hotel in  Bangkok, Thailand under the theme "
Sustainable Aquaculture: Nutritional Security and Exports"
with
50 Delegates representing 15 countries across the world with the presence of World-Renowned Speakers and Partnering Organisations together with leading
Academicians
,
policymakers
, Eminent Researchers,
Social Workers
and other related professionals.
The Conference Report of the 6th International Conference on Fisheries and Aquaculture 2019
(ICFA 2019)
was officially handed over to Mr.Oshadee Withanawasam, CEO and Chairman of The International Institute of Knowledge Management
(TIIKM)
and Mr. Isanka P. Gamage, Co-Founder and Managing Director by Mr Duminda Koralagamage, Assistant General Manager of
TIIKM
and Ms. Ganeesha Kirineliya Operation Executive of
TIIKM.
What you can find in the Conference report 
Overview of  08 Technical Sessions,
Overview of Panel Discussions and Workshops,
Insights from discussions from the Conference
Summary and key findings
What you can do with the report (a few tips)
Disseminate among your network and educate them
Send a copy to the University Library/ Department and Staff
Publish this report on your social media page and highlight your view on the conference
Submit this report to key stakeholders in your country and push them for better decision making
Use as a key educational tool
Write a blog/media article about the key findings of the conference
We believe, As a proud ICFA participant, you can create maximum social impact utilizing this report.