ICFA 2021 IS REWRITING THE HISTORY WITH A REMARKABLE SUCCESS
|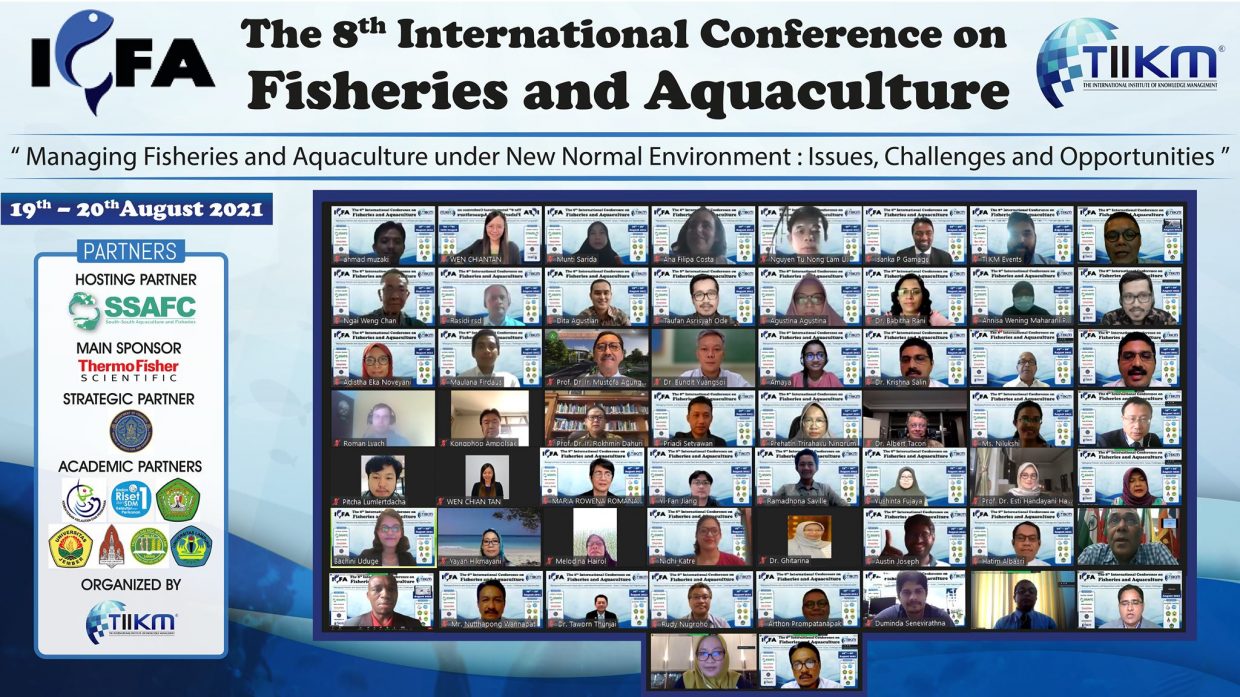 ICFA 2021 IS REWRITING THE HISTORY WITH A REMARKABLE SUCCESS
Endorsed by the Ministry of Marine Affairs and Fisheries, Indonesia, and Ministry of Agriculture and Cooperatives, Thailand, the 8th International Conference on Fisheries and Aquaculture (ICFA) 2021 successfully commenced virtually on the 19th and concluded on the 20th August 2021 with the theme of "Managing Fisheries and Aquaculture under New Normal Environment: Issues, Challenges and Opportunities". This year the Conference invited 04 International Renowned Speakers who are well established industry experts in the field of Fisheries and Aquaculture as the Conference Chairs for ICFA 2021.
Krishna R. Salin
Ravi Fotedar
Rohana Subasinghe
Albert G.J. Tacon
This year with more than 80 participants from Czech Republic, India, Indonesia, Italy, Japan, Malaysia, Netherlands, Nigeria, Philippines, Portugal, Singapore, South Africa, Spain, Sri Lanka, Thailand, United States, Vietnam, Taiwan, Portugal, Peru.
ICFA 2021 was composed of 12 main sessions inclusive of excellent presentations conducted by our International Researchers.
As one of the main international knowledge sharing platforms, ICFA 2021 did not forget to provide the opportunity to enrich the knowledge of the participants. Moreover the Keynote and Plenary Speeches by our Prominent International Speakers further empowered the participants with the finest and the latest knowledge in the industry.
Albert G.J. Tacon
Dr. Ir. Rokhmin Dahari
Dr. Esti Handayani Hardi
Bundit Yuangsoi
Yudha Trinoegraha Adiputra
Prof. Dr. Nguyen Nhu Tri
Romi Novriadi
Apart from the finest speeches, ICFA 2021 engaged participants and added value to the conference with an interactive Panel Discussion, a Workshop on Publication, an Industrial Workshop, and a Storytelling session with the participation of 08 International Renowned Speakers.
Nutthapong Wannapat
Agbabiaka Lukman Adegoke
Ir. Pamuji Lestari
Yugraj Singh Yadava
Dhammika Ranatunga
Xinhua Yuan, PhD
Bruce Glavovic
Andy Shinn
With providing the platform to present, network and excel, ICFA 2021 assured that the 2 days of the Conference was filled with the opportunities to enjoy, learn and network, giving a delighted experience to our participants with positive feedback and comments. ICFA successfully concluded its 8th chapter with a memorable and stylish video – "Memories Bring Back" that captured the events through the 2 days.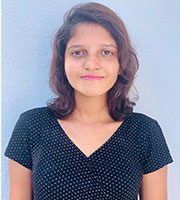 Article by
Sachini Uduge
Leader,
South-South Aquaculture and Fisheries Cooperation.
Senior Executive – International Marketing,
The International Institute of Knowledge Management