International Hellenic University Academic Partnering with ICOSS 2022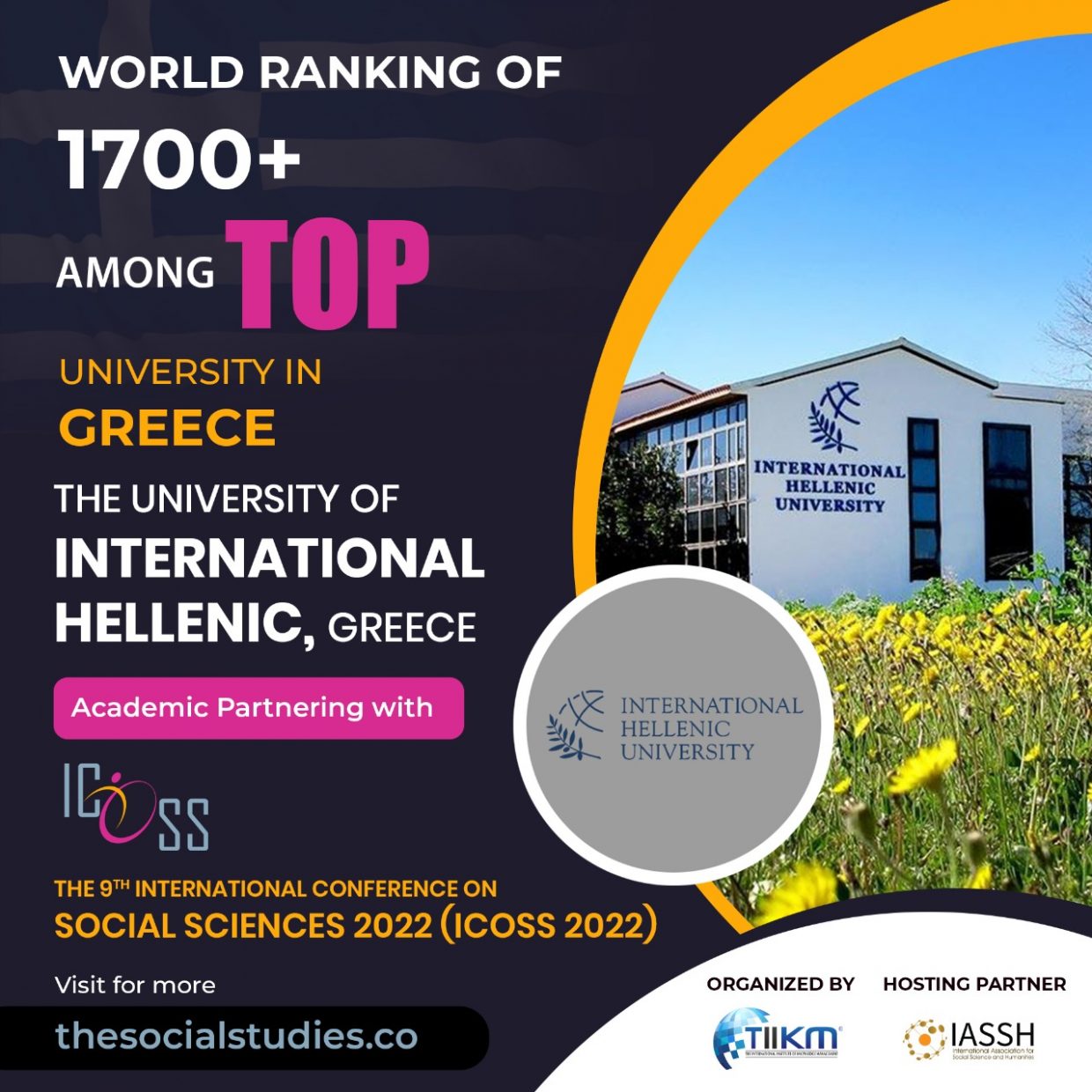 The 9th International Conference on Social Sciences 2022 (ICOSS 2022), which will be held on September 15th – 16th September 2022, has collaborated with the International Hellenic University in Greece as one of the Academic Partners.
The International Hellenic University (IHU) was initially established by Law in October 2005 and was based in Thessaloniki, Greece. The IHU was Greece's first public university to offer programs taught entirely in English. The IHU was re-established by Law in 2019, by the merger of four Higher Educational Institutes, and is the 3rd biggest University in Greece, with nine Faculties and 34 Departments, in eight cities in Northern Greece.
Register Today & Reserve your slot!
For More Information: https://thesocialstudies.co/