International Islamic University Academic Partnering with ICEDU 2024
|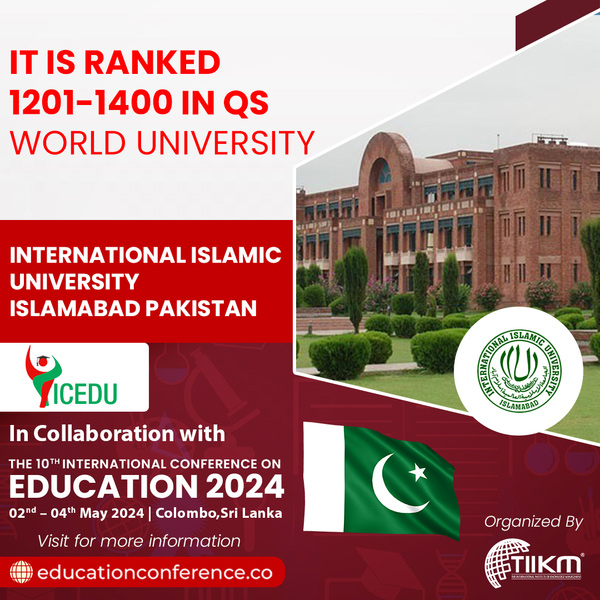 The 10th International Conference on Education 2024 (ICEDU 2024), which will be held from 2nd 3rd and 4th May 2024, has collaborated with the International Islamic University, Pakistan as an academic Partner. The International Islamic University (IIU), nestled in Pakistan, stands as a symbol of academic excellence with deep roots in Islamic traditions. Established to provide an exceptional educational experience, IIU has consistently upheld its commitment to fostering knowledge and character development since its inception.
IIU enjoys global recognition, consistently securing its place in university rankings, affirming its status as a respected academic institution. Offering diverse academic programs spanning various fields, from Islamic studies to engineering, IIU promotes a holistic approach to learning.
Research and innovation are central to IIU's mission, with ongoing initiatives contributing to societal progress. The university also fosters international collaborations, promoting cross-cultural understanding among students and faculty.
What sets IIU apart is its emphasis on values, ethics, and character development alongside academic excellence, preparing students to be responsible global citizens. In summary, IIU is not just an institution of learning but a center for nurturing excellence and values that transcend borders and cultures.
Don't miss the opportunity to be a part of ICEDU 2024, where you can engage with leading experts and educators from around the world. Register today to secure your slot at this prestigious event!
For More Information: https://educationconference.co/