Jabir Ibn Hayyan Medical University Academic Partnering with Women's Studies 2023
|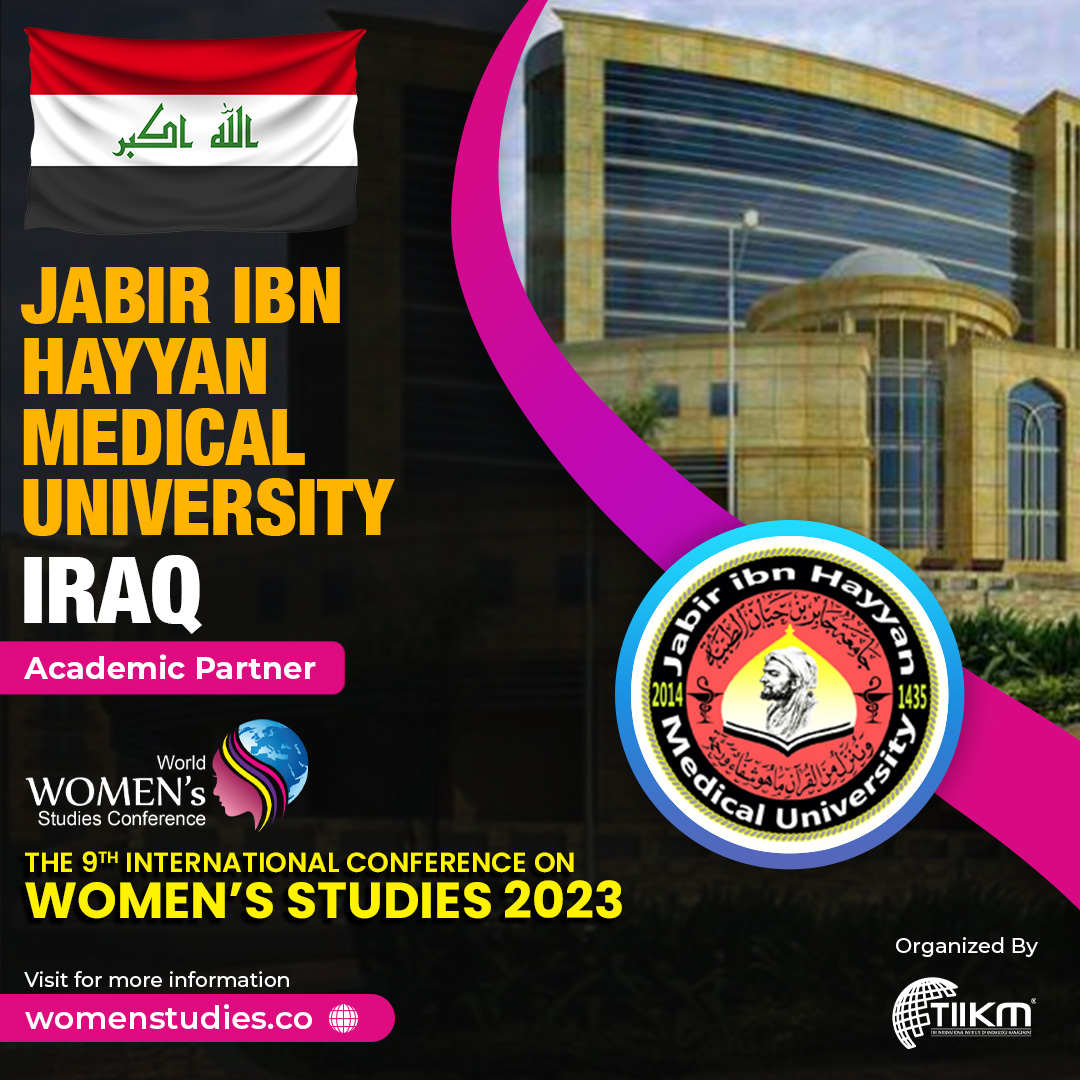 The 9th World Conference on Women's Studies 2023 (WCWS 2023), which will be held from 11th – 12th May 2023, Bangkok, Thailand, has collaborated with Jabir Ibn Hayyan Medical University, Iraq as an Academic Partner.
One of the first specialized universities in Iraq is Jabir ibn Hayyan Medical University. It covers a wide range of medical sciences. At the start of the academic year 2013–2014, the Faculty of Medicine was founded with the participation of 86 students who were centrally admitted, transferred, or hosted from other universities. The University offers the national admissions policy in accordance with the country's projected capacity and future demands.
Register Today & Reserve your slot!
For More Information: https://womenstudies.co/