La Consolacion University is Partnering with ICOHT 2022
|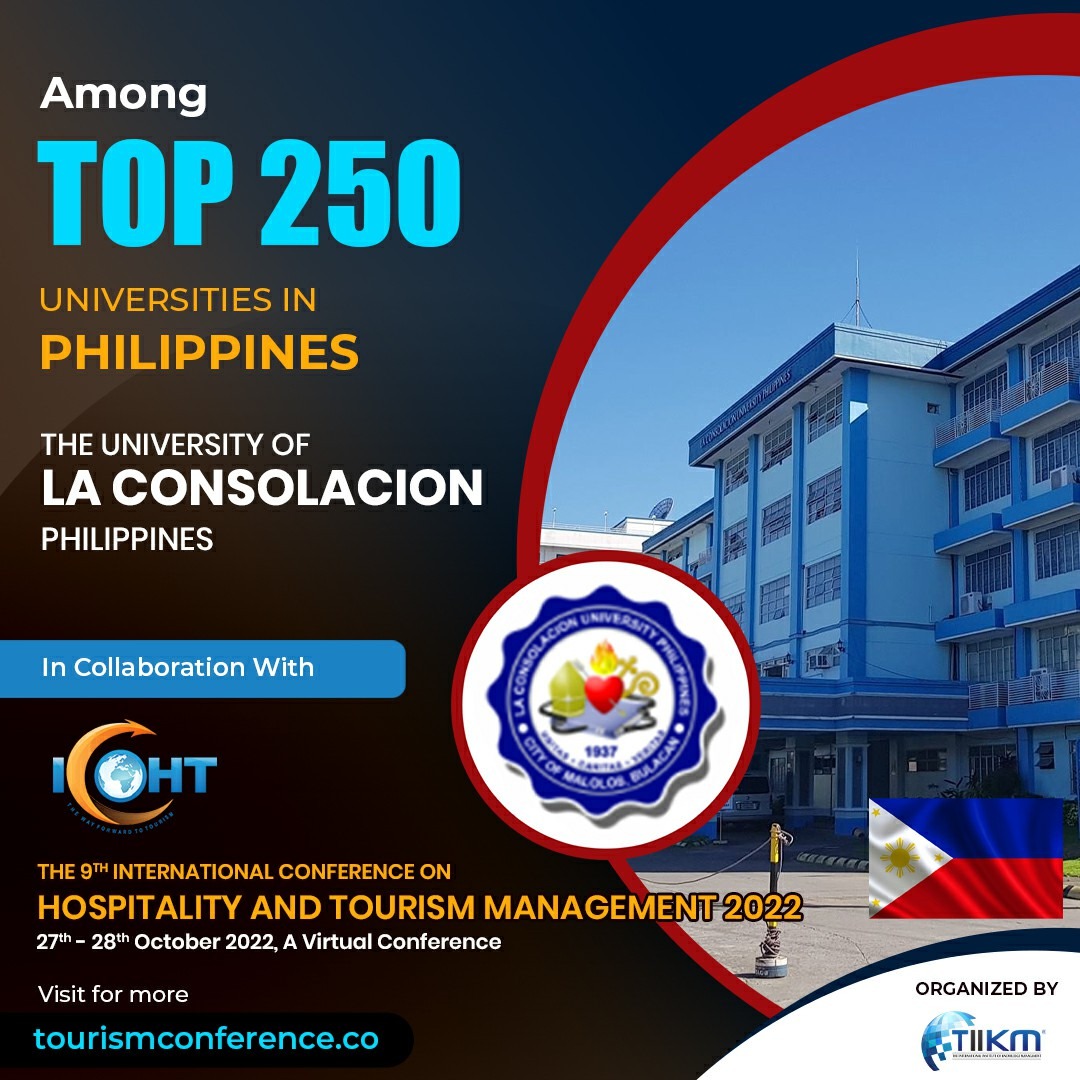 The 9th International Conference on Hospitality and Tourism Management 2022 (ICOHT 2022), which will be held from 27th and 28th October 2022, has collaborated with the La Consolacion University in Philippines as one of the Academic Partners.
La Consolacion University Established in 1937, It is a private, Catholic school owned and managed by the Augustinian Sisters of Our Lady of Consolation. At that time, it was then the only educational institution in the locality. La Consolacion University Philippines affirms the incredibly significant role it plays in nation-building by continuously trying to provide an integral Christian education and by developing moral values and attitudes alongside professional competence and skills among the students.
Country Rank – 208
Register Today & Reserve your slot!
For More Information: https://tourismconference.co/