Unleashing unlimited growth through strong international Academic Collaborations
|
Unleashing unlimited growth through strong international Academic Collaborations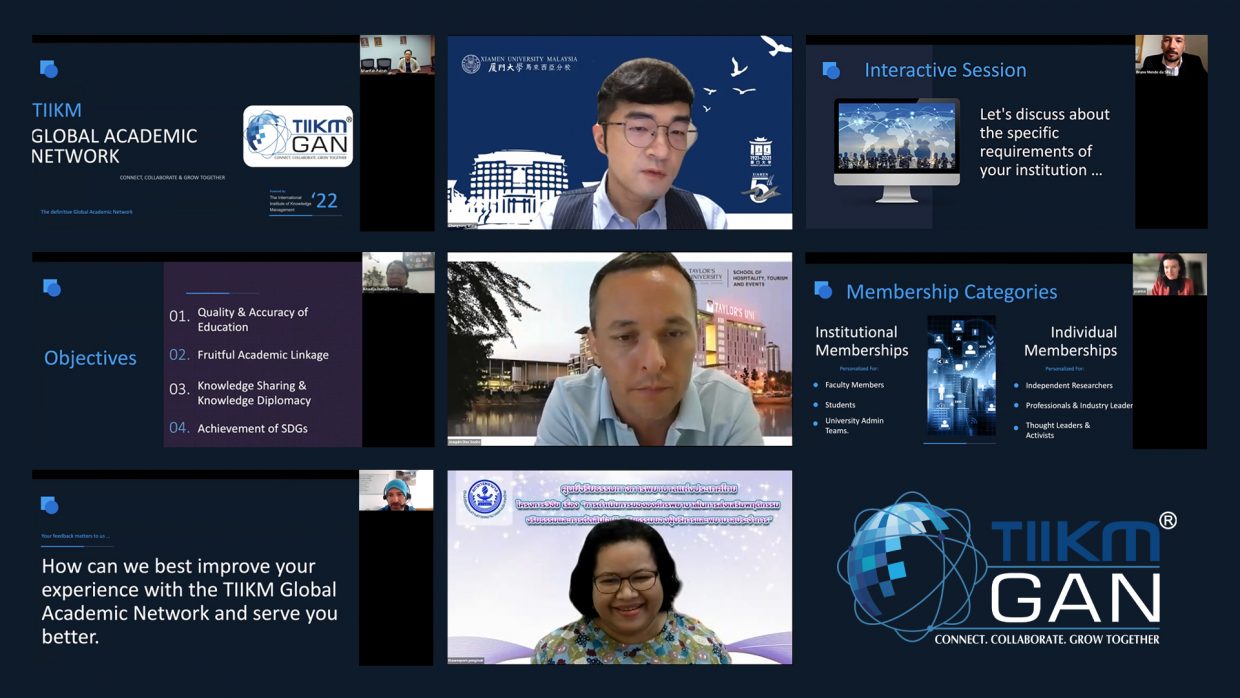 April and May 2022 have so far been two tremendously insightful months for TIIKM GAN in progressing towards swiftly achieving our strategic aim of building an institutional membership base of 1,500 universities and institutes from around the world, in becoming the largest academic network in the world.
TIIKM GAN was able to host extremely informative, one-on-one strategic sessions with 76 academic partners representing 41 countries, from 4 continents. Through the insights gathered, we have been able to truly evolve and reefing the service offering of TIIKM GAN to the next level, cementing our belief in continuous learning and academic development and reinforcing our commitment to Connect academics and academic institutions with resources and opportunities through a comprehensive network, facilitate meaningful, mutually-beneficial and frequent points to Collaborate and ensure that our members can benefit from our collective efforts to Grow Together.
Learn how you can take part in this transformative academic experience. E-mail us at membership@tiikmgan.org or call and send us a message on +94 775971427 (also available on WhatsApp) to join us in ushering in the new era of academic development.