Miranda House, University of Delhi Academic Partnering with FOW 2023
|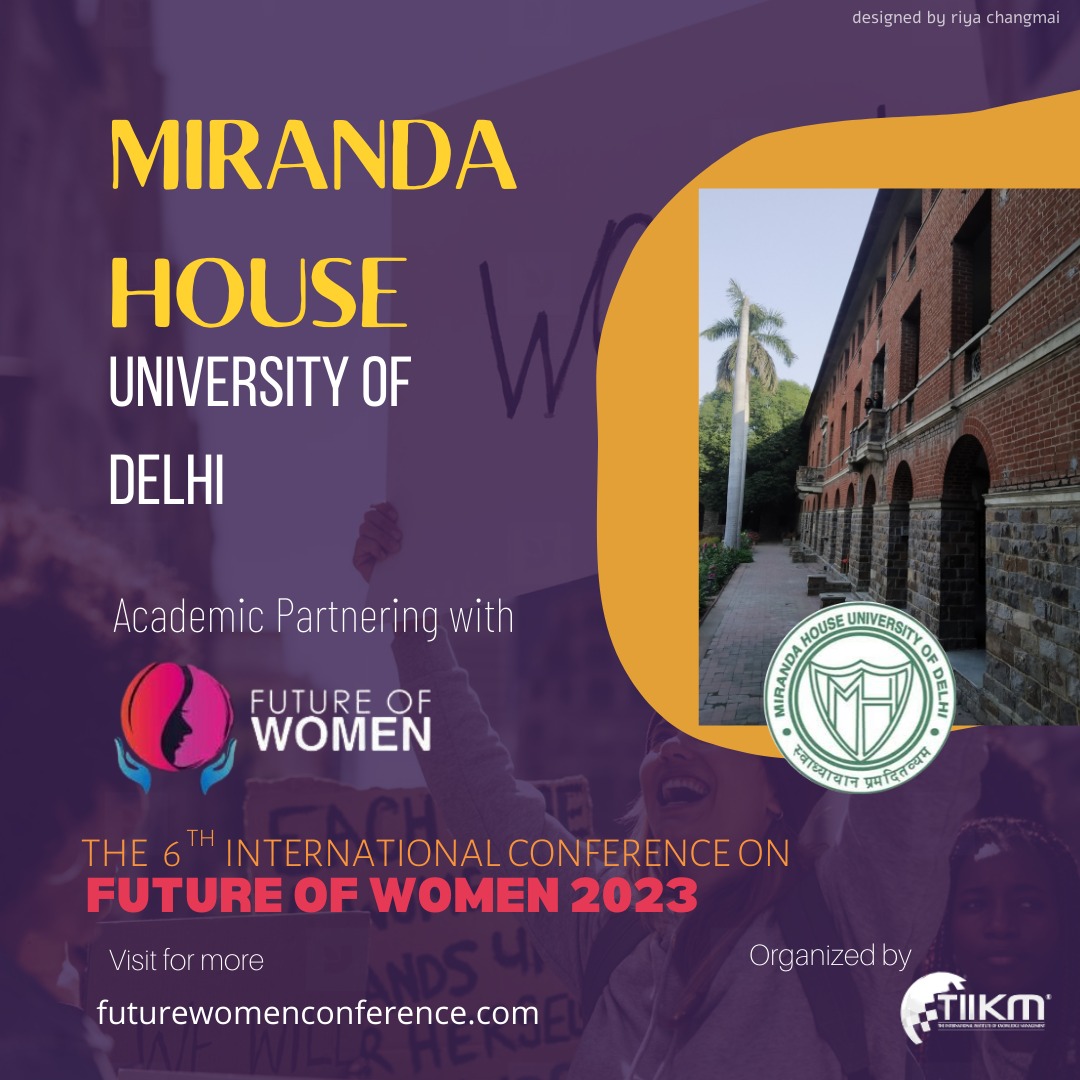 The 6th International Conference on Future of Women 2023 (FOW 2023), which will be held from 23rd – 24th February 2023, has collaborated with Miranda House, University of Delhi, India as an Academic Partner.
Miranda House is unique among the University of Delhi's women's colleges as it was founded and is maintained by the university. Its central location on the University Campus, as well as its strong connection with the university's numerous departments and other campus colleges, provides it a distinct edge. It is not a cloister, despite being a women's institution. It encourages collaboration with other schools and educational institutions around the country, actively including both men and women in all extracurricular activities, and competing on an equal term with the finest.
Register Today & Reserve your slot!
For More Information: https://futurewomenconference.com/