Open University Malaysia as the Co-Hosting Partner of FOE 2023
|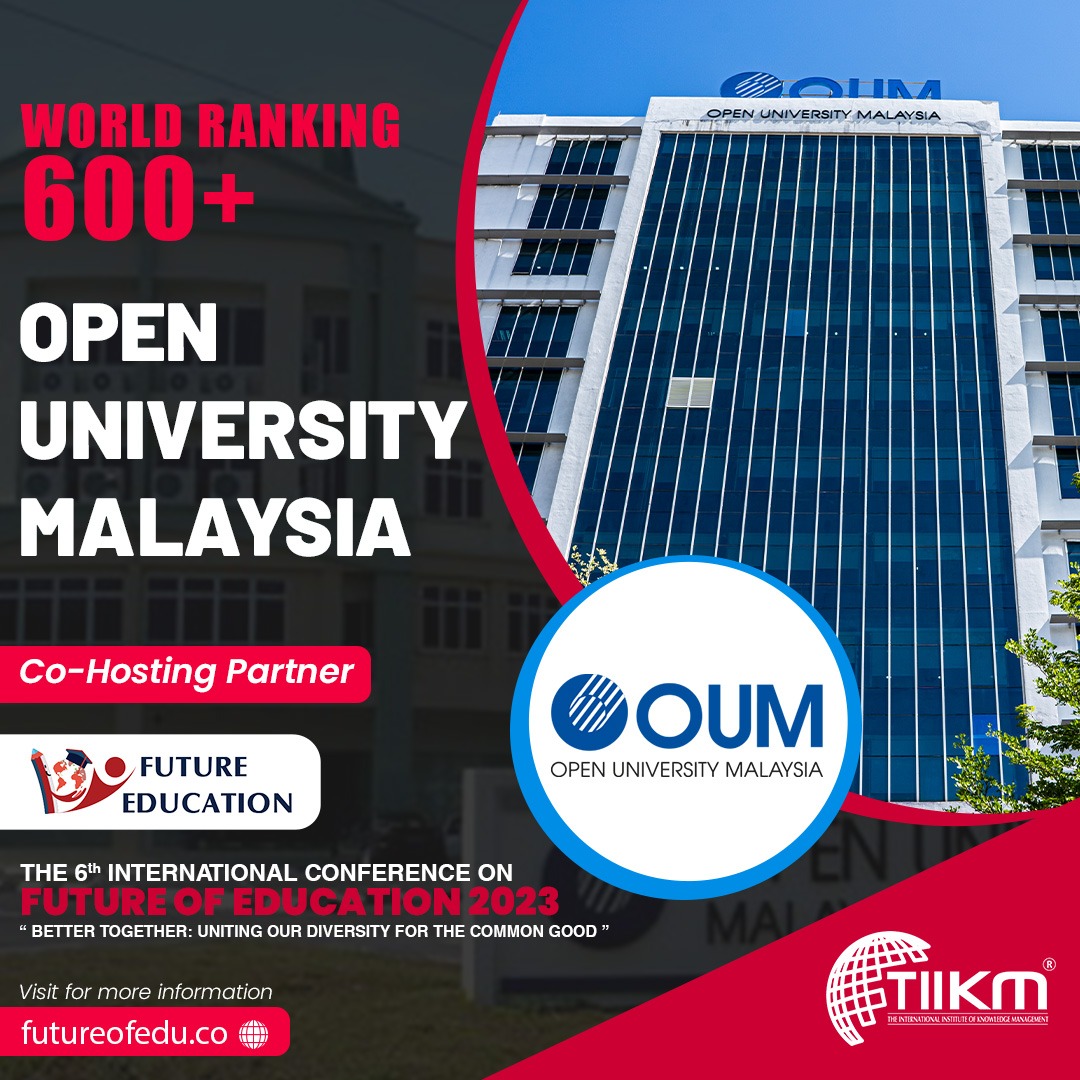 The 6th International Conference on Future of Education 2023 (FOE 2023), which will be held from 6th – 7th July 2023, has collaborated with Open University Malaysia as the Co-Hosting Partner.
OUM, which was founded in 2000, is the seventh private university in the country.  Open University Malaysia aspires to be the institution of choice for everyone looking for reasonably priced part-time education, particularly working adults. OUM provides a learner-friendly, flexible, and accessible approach to higher education with nearly 22 years of experience in open and distance learning (ODL), ensuring that anybody can study anywhere and at any time, not just in Malaysia but also around the world.
Register Today & Reserve your slot!
For More Information: https://futureofedu.co/