PAPERS PUBLISHED FROM 5TH WORLD CONFERENCE ON WOMEN STUDIES 2019 (WCWS 2019)
|
PAPERS PUBLISHED FROM 5TH WORLD CONFERENCE ON WOMEN STUDIES 2019 (WCWS 2019)
– Volume 21, Issue 2 (2020): Journal of International Women Studies (JIWS)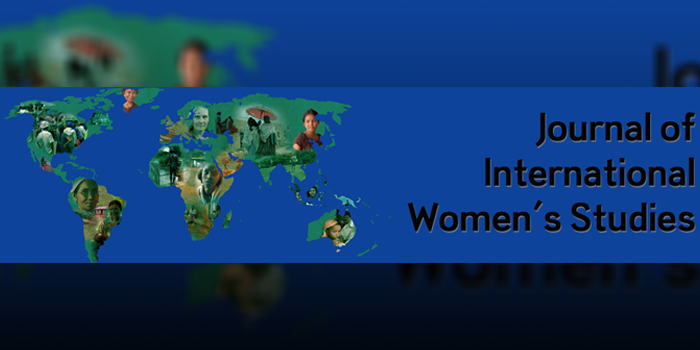 Journal of International Women Studies (JIWS) edited by Conference Chair – WCWS, Prof. Diana J. Fox, Bridgewater State University, MA, USA has always strengthened World Conference on Women Studies over the course of past 5 years by dedicating a special issue for the presenters of the conference.
This collaboration has exclusively paved path for presenters at WCWS to publish quality papers in a SCOPUS indexed peer-reviewed high quality journal.
The special issue dedicated for 5th World Conference on Women Studies 2019 (WCWS 2019) which was held in Bangkok, Thailand in April 2019 was guest edited by eminent Prof. Omnia Amin. The Issue was titled as,
"Activism, Solidarity, and Diversity: Feminist Movements Towards Global Sisterhood and the 5th, World Conference on Women's Studies, Bangkok, Thailand, April 25-27, 2019"
Link to Volume 21, Issue 2 (2020): https://vc.bridgew.edu/jiws/vol21/iss2/
Twelve articles and Three Essays are comprising the Special Issue and the papers discuss a vast knowledge on women and feminist studies.
We congratulate all the authors (listed below) and extend our gratitude to Prof. Diana J. Fox and Prof. Omnia Amin for their expert contributions towards the compilation of the special issue.
Adrianna L. Ernstberger
Ahmed N. Bensedik
Gulfam Tasnim
Gergana Alzeer and Omnia Amin
Hanane El Aissi
K A. Geetha
Bishnu R. Upreti, Drishti Upreti, and Yamuna Ghale
Faraha Nawaz
Laura C. Cullen
Shampa Iftakhar
Dibyendu Chaudhuri and Parijat Ghosh
Shivani Singh
Fafate Costa
Donna F. Johnson
Siti Muflichah and Elizabeth Mackinlay
Written By:
Yasodara Pemarathne
The International Institute of Knowledge Management (TIIKM)