The Abu Dhabi University is Partnering with GLOBEHEAL 2023
|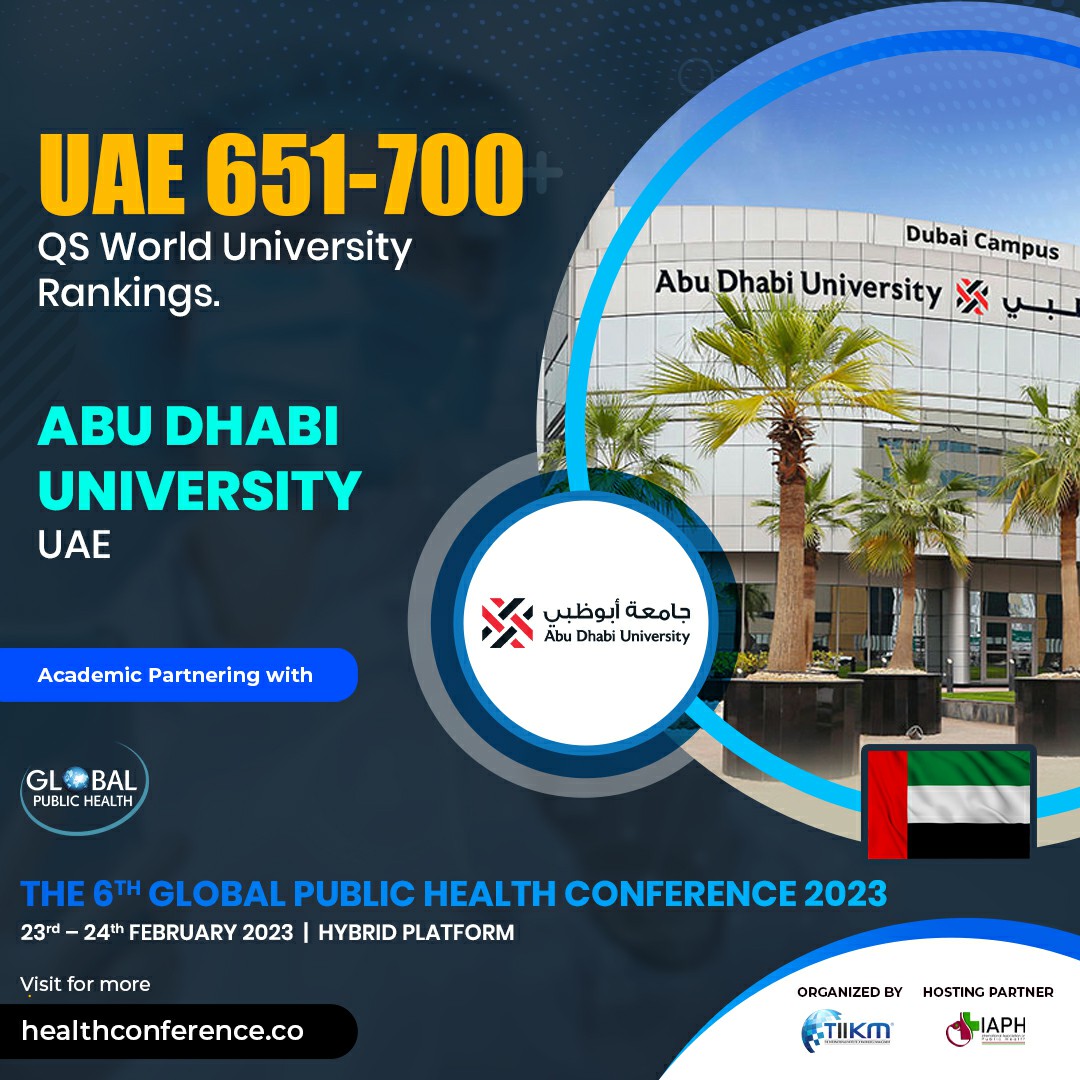 The 6th Global Public Health Conference 2023 (GLOBEHEAL 2023), which will be held on 23RD and 24th February 2023, has collaborated with The Health Services Academy, Pakistan as one of the Academic Partners.
The Abu Dhabi University is one of the 2.8% of top universities in the world as per the 2018 QS Ranking.
Abu Dhabi University is the largest private university in the UAE and is committed to becoming the institution of choice for students across all Emirates and more widely in the region.
Being rated by QS as 2nd globally for international faculty and 10th for international students, we consider diversity to be among our key strengths. Alongside the well-established campuses in Abu Dhabi and Al Ain, we have launched a new campus in Dubai Knowledge Park and recently launched a teaching facility in the Al Dhafra region of the Abu Dhabi Emirate.
Established in 2003, Abu Dhabi University has over 7,500 students across its campuses and corporate programs. Structured into Colleges of Arts and Sciences, Business, Engineering, Law, and Health Sciences, we offer undergraduate and graduate programs across arts, law, education, business and management, engineering, and sciences, including trainees and personnel of the UAE military.