The Role of Research in Tourism and Hospitality
|

Ever wondered how the Tourism and Hospitality industry is prevailing in this dynamic and burgeoning world? The ever-changing nature and the way the world is heading forward have triggered Academics to raise their alarms on sustainability. Tourism and Hospitality is best considered as an ongoing course with changing focuses and emphases at various times. It is evident with the ripple effect of Covid-19 that has made a huge impact on Tourism and Hospitality as well as in all of the tourism systems globally. In International Media, Tourism has become one of the foremost public faces of the Covid-19 outside the domain of public health.
Therefore, research in this particular area undeniably provides important and tremendously current insight on how Tourism systems are dealing with the ongoing global crisis as well as reimagining and transforming profound and long-term structures for its way forward. In a period as such, researchers in relation to Tourism and Hospitality have an onus responsibility to chart the work in their field.
In order to map and contribute to a better understanding of the impact of Covid-19 on Tourism and Hospitality and the industry's response at different scales, The International Institute of Knowledge Management (TIIKM) in alliance with Chaplin School of Hospitality & Tourism Management, Florida International University, USA presents the 8th International Conference on Hospitality and Tourism Management (ICOHT) 2021. ICOHT 2021, with its emphasis on the theme "Post-Pandemic Tourism & Hospitality" is an ideal forum for respective stakeholders to enhance their expertise in order to enlighten, nurture, or even lead such crisis-enabled transformations.
Here, researchers are in charge of making huge strides in progressing with the essential knowledge, and the decisions they make with regards to their publication affect the ultimate outcome. As a researcher, publishing your research in the right place would enable you to reach to a global audience, providing significant contribution whilst also advancing in your career. With no doubt, ICOHT 2021 is the right place for your valuable work.
How can you ensure your publication is at its best? Here are some tips!
At ICOHT 2021;
Accepted abstracts for the Conference 2021 will be published in the Conference Book of Abstracts with the ISBN 978-955-3605-89-4.
Full papers submitted for the Conference Proceedings will be subjected to a double-blind reviewing process and will be published electronically with the ISSN 2357-2612 along with a DOI Number (DOI prefix: 10.17501).
Opportunity to publish your Full Paper in SCOPUS indexed journals along with SPECIAL issues.
Supporting journals of ICOHT:

Current Issues in Tourism
Worldwide Hospitality and Tourism Themes
Asia Pacific Journal of Tourism Research
Journal of Sustainable Tourism
Journal of Convention & Event Tourism
Journal of Tourism and Cultural Change
Journal of Heritage Tourism
South Asian Journal of Marketing
South Asian Journal of Tourism and Hospitality
International Hospitality Review
Presenting at ICOHT personalizes the researcher's work by giving it a face and a voice, as well as opening up new avenues for networking and collaborations. With its widespread network, the researchers are privileged to make their work more credible and accessible to the world. All in all, Tourism and Hospitality is a far too important subject that deserves attention and researchers have an obligation to yield results through publications doing a significant justice. With potential hundreds of opportunities in the field, finding the right home for your work might not always be easy.
Thus, make your choice wisely!
For more information on the Conference, please visit https://tourismconference.co/.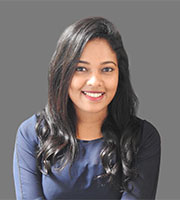 Article by
Ms. Sachithra Irugalbandara
Assistant Manager – Publications
The International Institute of Knowledge Management