The Sekolah Tinggi Pariwisata Ampta Yogyakarta Academic Partnering with ICOHT 2022
|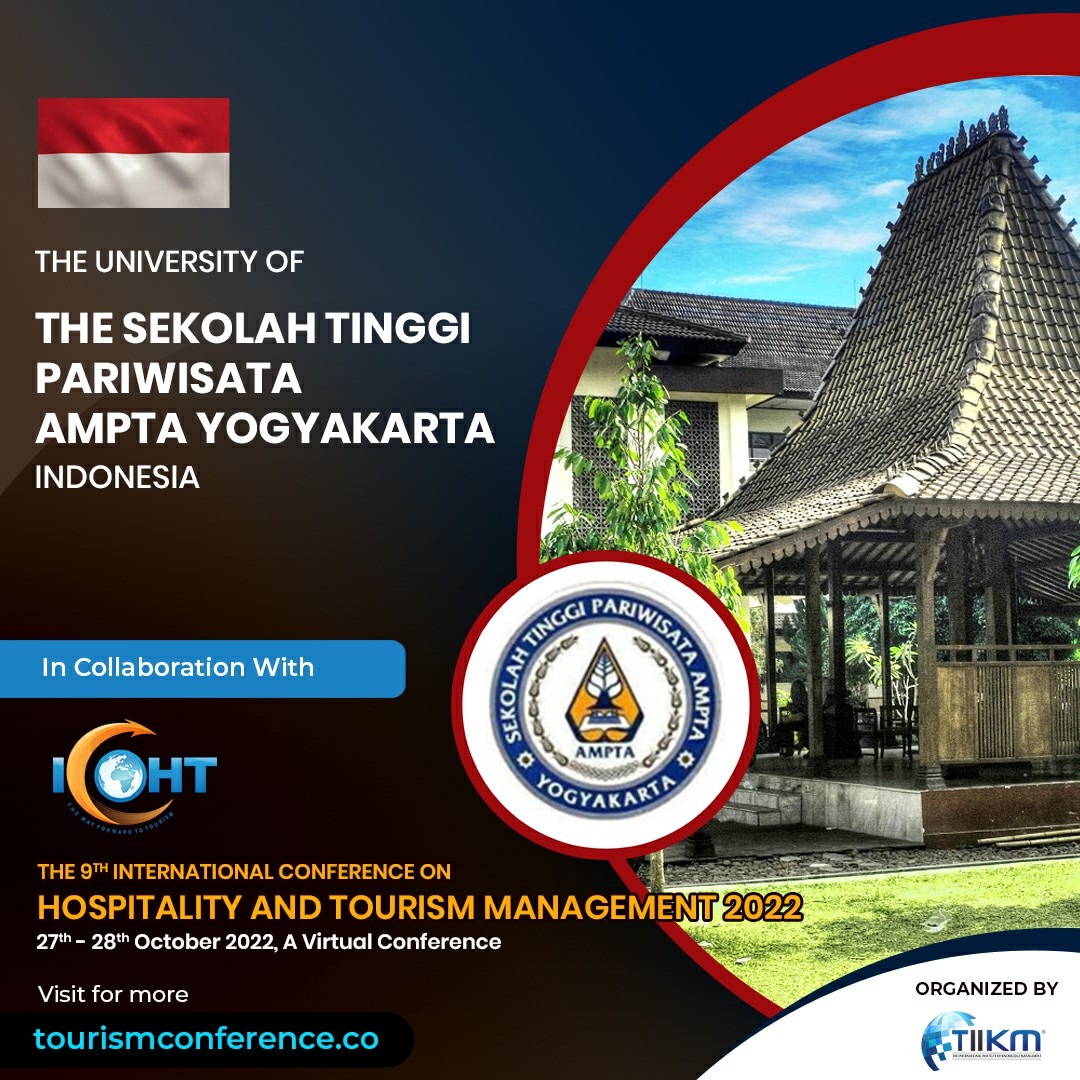 The 9th International Conference on Hospitality and Tourism Management 2022 (ICOHT 2022), which will be held on October 27th and 28th, 2022, has collaborated with the Sekolah Tinggi Pariwisata Ampta Yogyakarta in Indonesia as one of the Academic Partners.
In 1987, the Karya Sejahtera Education Foundation, which consists of professionals in the hospitality sector, established the AMPTA Tourism Academy. in 2017 there were 1800 students accepted and in 2001, the AMPTA Tourism Academy developed itself and changed its form to the AMPTA Tourism College.
Register Today & Reserve your slot!
For More Information: https://tourismconference.co/