TOURISM AND SRI LANKA
Sri Lankan tourism was a blooming industry with 1.9 million tourist arrivals in 2019 and with that growing nature, the government forecasted to reach 4 million of tourist arrivals by year 2020. Due the COVID 19 crisis the industry collapsed resulting to 507,704 arrivals recorded till March 2020 (SLTDA, n.d). Many countries imposed travel restrictions and lockdown within the country to contain the virus.
In 2021 January 23rd Sri Lanka reopened its borders for tourists' arrivals. The first group of tourists arrived in the island who met the chauffeur-guides prior to being taken to their designated hotels. In a positive step forward, it has been confirmed that fully vaccinated travelers to Sri Lanka will be able to 'travel freely' as soon as they receive an in-country negative PCR test result. This means that people can plan to start their holidays with two nights stay in a Level 1 'bio-bubble' hotel before exploring the island as normal.
What are the regulations for travelers?

What has happened to Sri Lankan Tourism?
The industry has declined with the crisis continuing staged by the Easter Terrorist Attack and the COVID 19 in year 2019 and 2020 respectively. In 2019 Tourism has contributed 12.6% to the GDP of the country. However the industry was not able to reach to the expected level with the counter attacks. The industry craves to restore to normalcy as it was before.
Sri Lanka is iconic tourist attraction with its own Biodiversity, History (Ramayana), Coastal, Wildlife, Culture and Culinary. Many travel agencies have closed down or moved to other industries. Hotels have turned into Quarantine Centers and the hotels which are operating is experiencing lack of staff to cater to the tourists. Many events have transformed to providing a virtual experience where an individual can organize mega events with minute resources. As a result of this, event organizing companies are no longer required to organize events. The country's economy is experiencing a down slow. University students and those interested parties may have no places to gain the required industry experience as the companies are closed. The Sri Lankan government was allowed special COVID 19 rescue flights only to operate during such time period.
How are we to bring the industry back to normalcy?
It is time to wake and step forward to bring back the industry to what it was. Domestic tourism should be nourished and strengthen to spread the message that it is safe to travel the country. Post the Easter Attacks many countries made travel bans to Sri Lanka. During that period even the locals were afraid to travel, however with time the locals started to explore untouched destinations with the hope that a lesser crowd may not be at a risk. As a result of that many unspoken ecofriendly boutiques hotels caught everyone attention. Locals tend to travel more and share the experiences in social media. Day by day it went viral and international and everyone spoke about such destinations.
Now, it is quite difficult to as most of them do not want to go through the hassle pertaining to safety and security for the purpose of spending their leisure time. Yet domestic tourism could play a huge role in order to restore the amplification of the industry once again. Hoteliers and travel agencies should gather to one place and engaging discussions on how to attract domestic tourist arrivals.
The 8th International Conference on Hospitality and Tourism Management (ICOHT) 2021 will discuss "Post-Pandemic Tourism & Hospitality" with the international and local perspectives. The conference will be held on 04th – 05th November 2021. Since 2013, The International Conferences on Hospitality and Tourism Management (ICOHT), have been well attended and hugely successful. This much sought-after, annual eminent scholarly event is now ranked as a premier international forum for the presentation of new advances and research results in the fields of tourism and hospitality management. This conference brings together tourism and hospitality industry leaders, educators, researchers and scholars from around the world.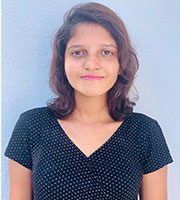 Article by
Ms. Sachini Uduge
Executive – International Markerting
The International Institute of Knowledge Management