University of Brasilia Academic Partnering with ICEDU 2023
|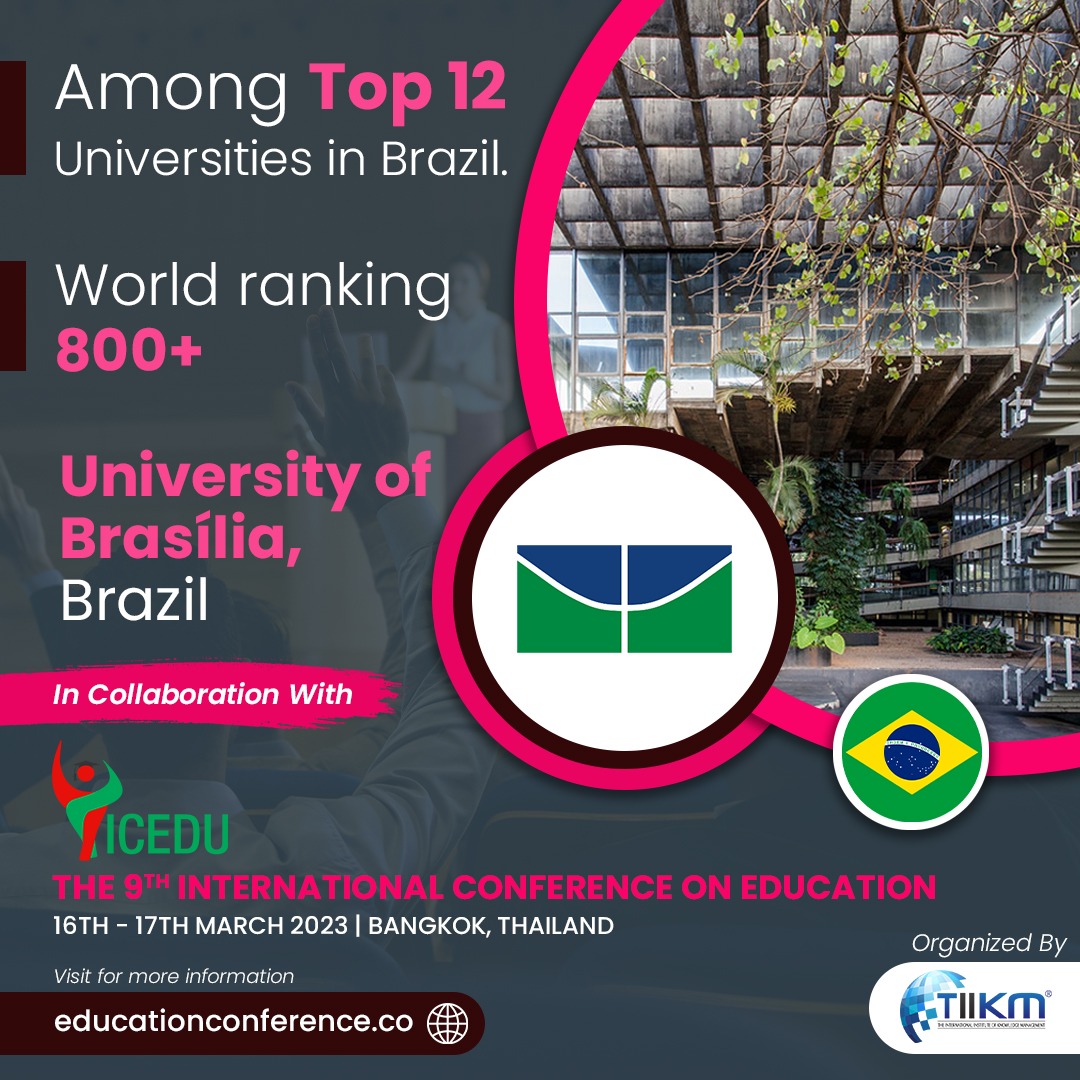 The 9th International Conference on Education 2023 (ICEDU 2023), which will be held from 16th – 17th March 2023, has collaborated with the University of Brasilia, Brazil as an Academic Partner.
The purpose of the University of Brazil is to produce, integrate, and disseminate knowledge while fostering citizens who value morality, social responsibility, and sustainable development. UnB is one of the top universities in Brazil and is committed to the development of free, open enrollment, high-quality education. The University of Brasilia provides 136 face-to-face undergraduate courses, 86 master's degree courses, and 68 doctoral degree courses. It holds the highest rating in the General Course Index of the Brazilian Ministry of Education.
Register Today & Reserve your slot!
For More Information: https://educationconference.co/