International Islamic University Islamabad Academic Partnering with ICEDU 2023
|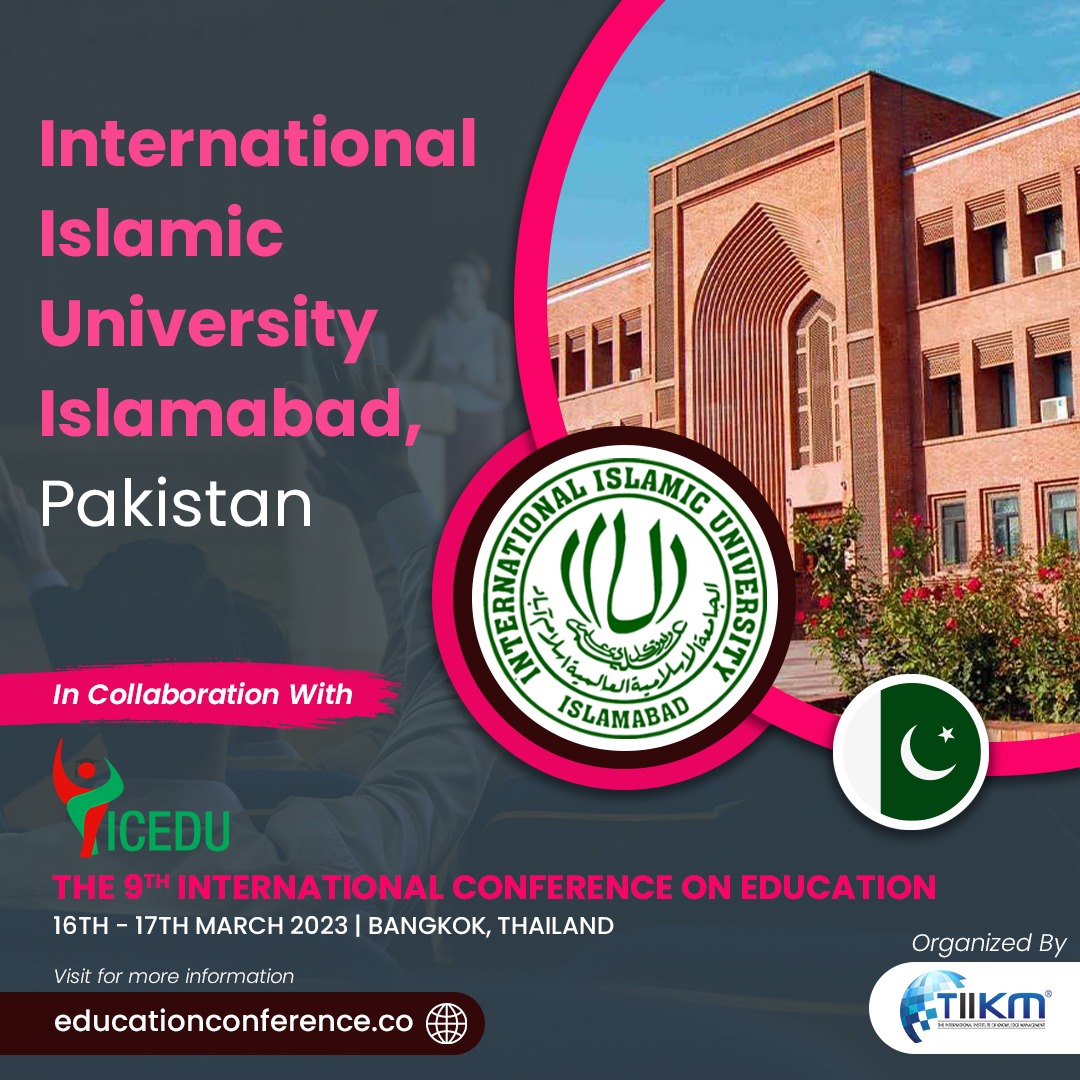 The 9th International Conference on Education 2023 (ICEDU 2023), which will be held from 16th – 17th March 2023, has collaborated with the International Islamic University Islamabad, Pakistan as an Academic Partner.
The International Islamic University in Islamabad, Pakistan, comprises six (6) independent academies, institutes, and centers in addition to nine (9) faculties. With about 17,000 students enrolled, including about 7,000 female students, the university offers about One Hundred Twenty (120) academic programs. Additionally, about 2,000 students are enrolled in the University's constituent Iqra College of Technology.
Register Today & Reserve your slot!
For More Information: https://educationconference.co/