University of Cordoba Academic Partnering with Women's Studies 2023
|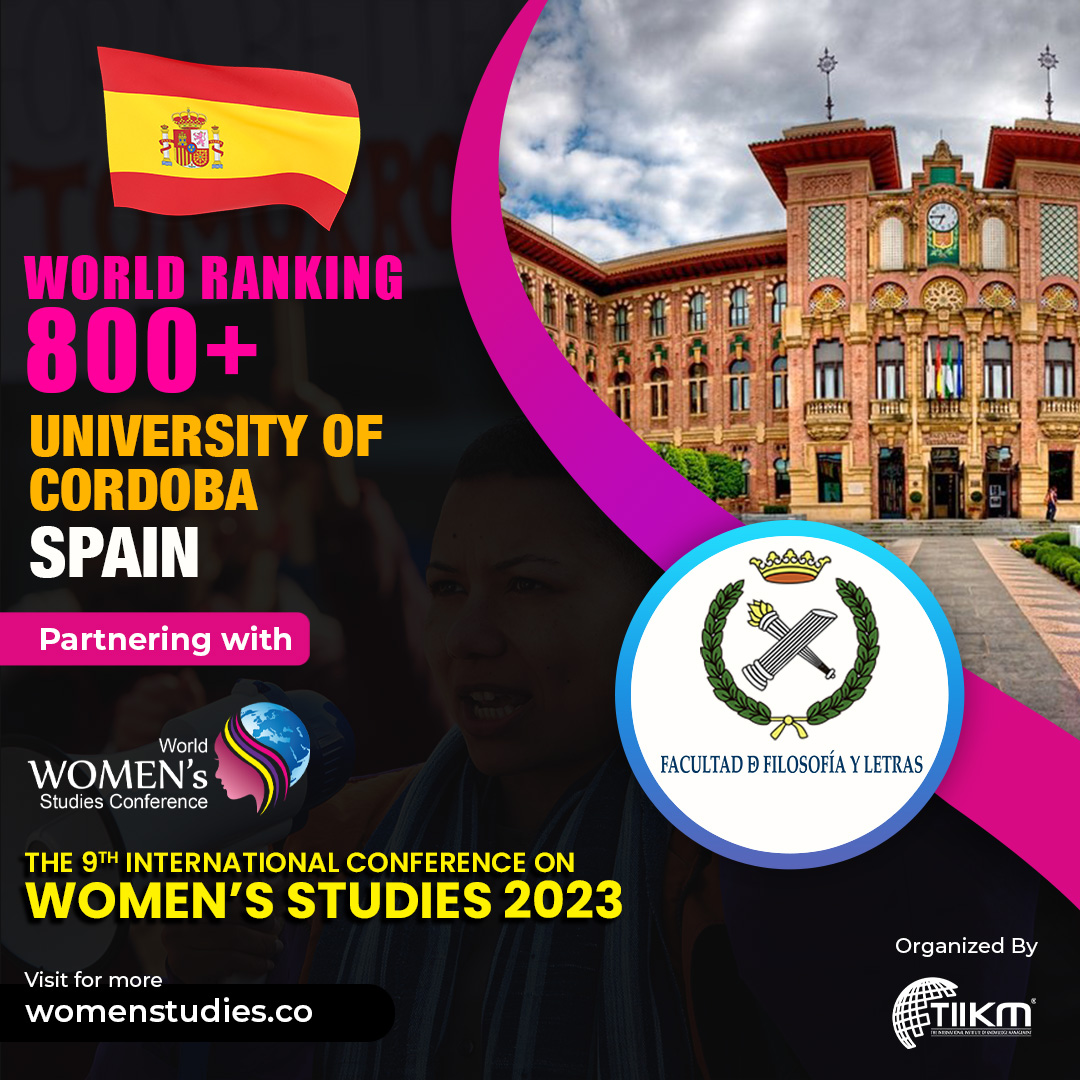 The 9th World Conference on Women's Studies 2023 (WCWS 2023), which will be held from 11th – 12th May 2023, Bangkok, Thailand, has collaborated with University of Cordoba, Spain as an Academic Partner.
The University of Córdoba, established as such in 1972, has a history of more than two centuries that supports its path. Veterinary, agricultural, and forestry engineering, medicine and nursing, science, philosophy, and other fields of study are all offered at the UCO. At the University of Cordoba, research and instruction are viewed as the two main pillars of the university, always striving for excellence. The UCO's pioneering role in the creation of the European Higher Education Area is an addition to this goal.
Register Today & Reserve your slot!
For More Information: https://womenstudies.co/