University of Cyberjaya is Partnering with GLOBEHEAL 2023
|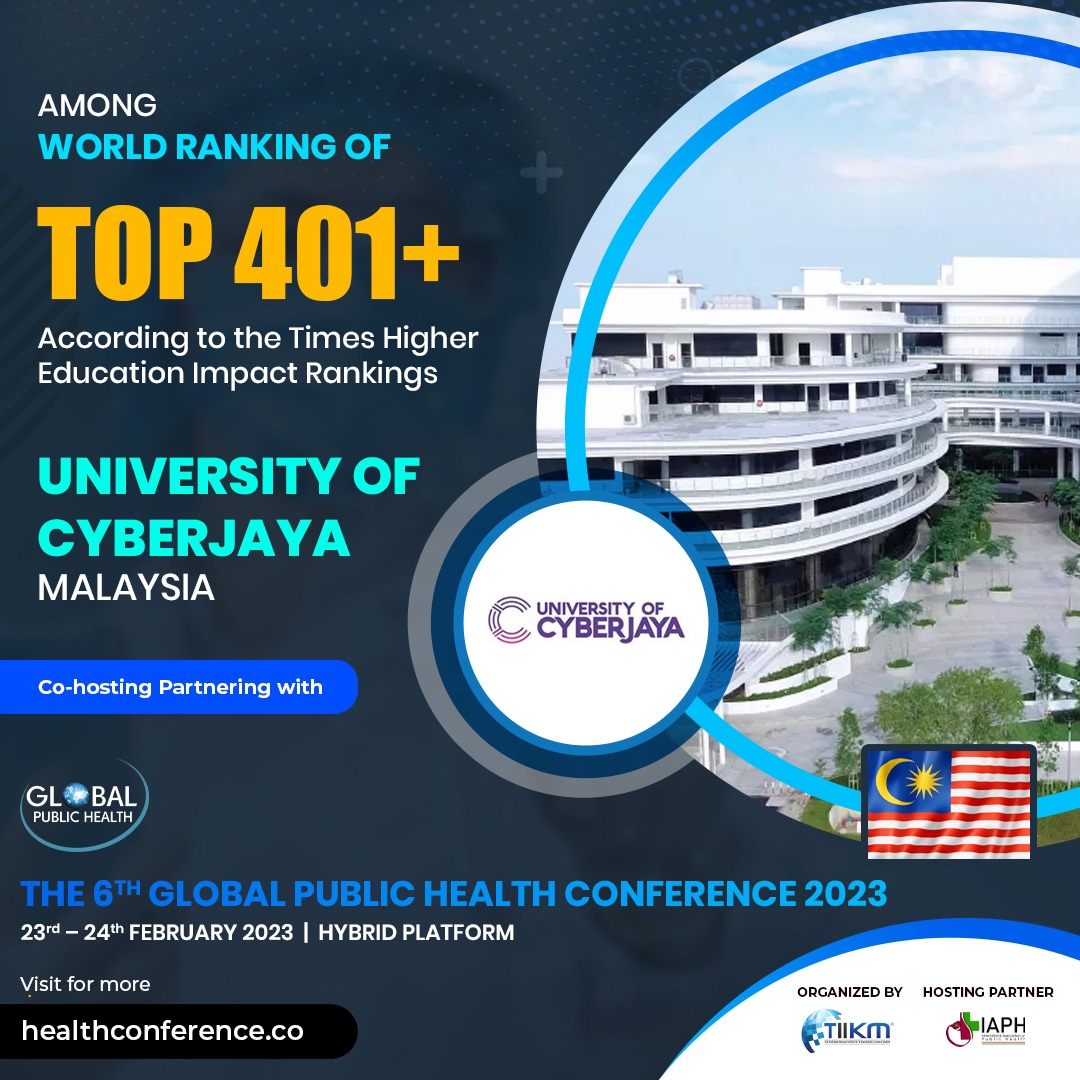 The University of Cyberjaya is a top-tier university in Malaysia as reflected in the latest Ministry of Higher Education's SETARA ratings which have accorded UoC a 5-star rating on par with leading public universities by the Malaysian Ministry of Higher Education.
Established in 2005, and with an investment of almost RM200 million, the university is located in Cyberjaya, Malaysia's first smart city on a 5-acre, modern, fully equipped, green-friendly campus. The campus is surrounded by lush greeneries and provides a serene backdrop for a conducive environment for student living and learning.
UoC now offers almost 40 programs, including undergraduate, postgraduate taught, and postgraduate-research programs across a wide set of disciplines. These include medical sciences, pharmaceutical sciences, psychology, physiotherapy, homeopathic medical sciences, and business and biomedical technology engineering among others.
The University, together with its affiliated institutions currently has a student population of over 7,000 and has produced more than 11,000 successful graduates.
Source: University of Cyberjaya – University Website
Join Conference: The 6th Global Public Health Conference 2023