University of Murcia Academic Partnering with FOE 2023
|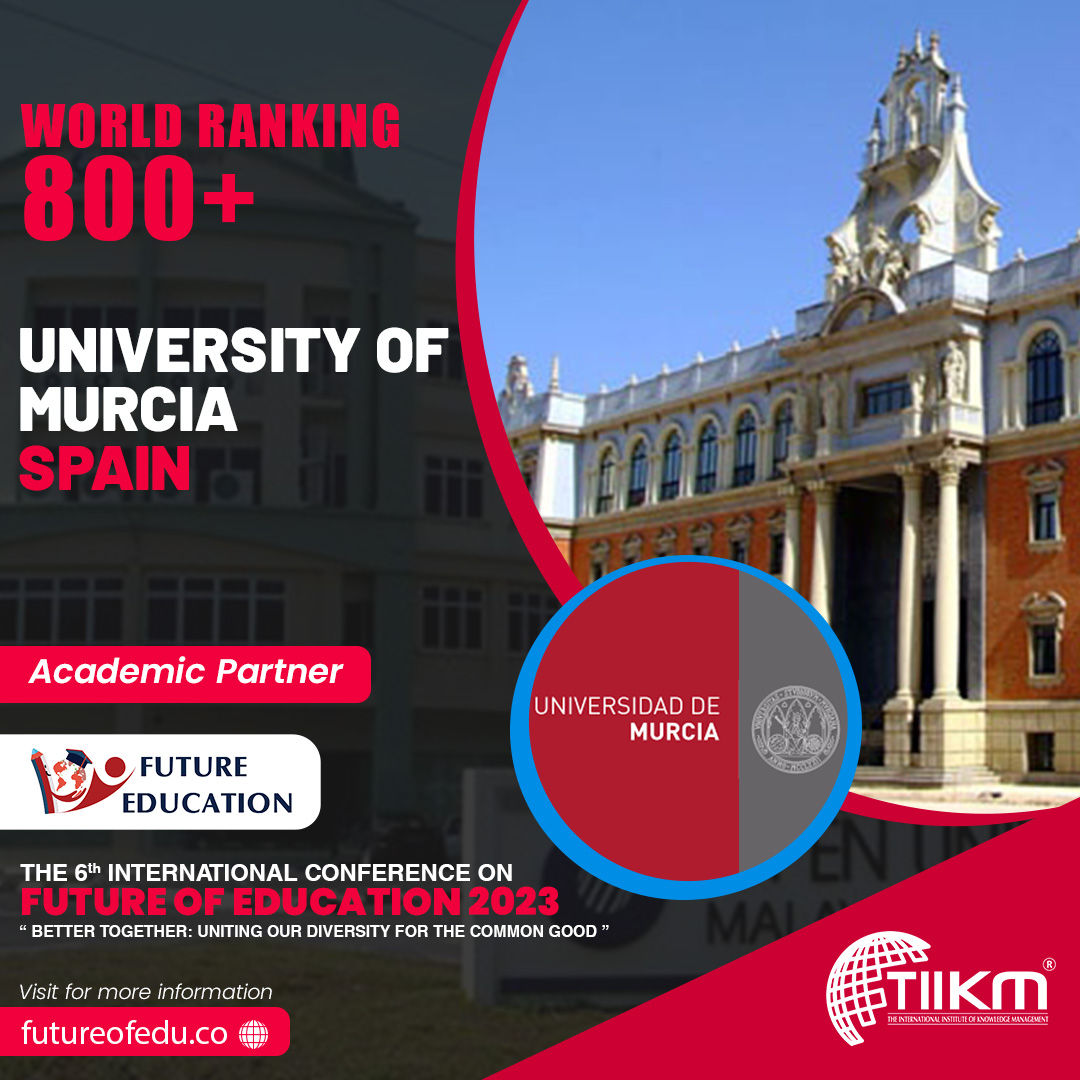 The 6th International Conference on Future of Education 2023 (FOE 2023), which will be held from 6th – 7th July 2023, has collaborated with University of Murcia, Spain as an Academic Partner.
The main university in Murcia, Spain, is the University of Murcia. It is the largest university in the Murcia Region with 38,000 students. The Institution of Murcia was founded in 1272 by King Alfonso X of Castile under the Crown of Castile and is the third-oldest university in Spain.
Register Today & Reserve your slot!
For More Information: https://futureofedu.co/