University of Peradeniya Academic Partnering with Agrico 2022
|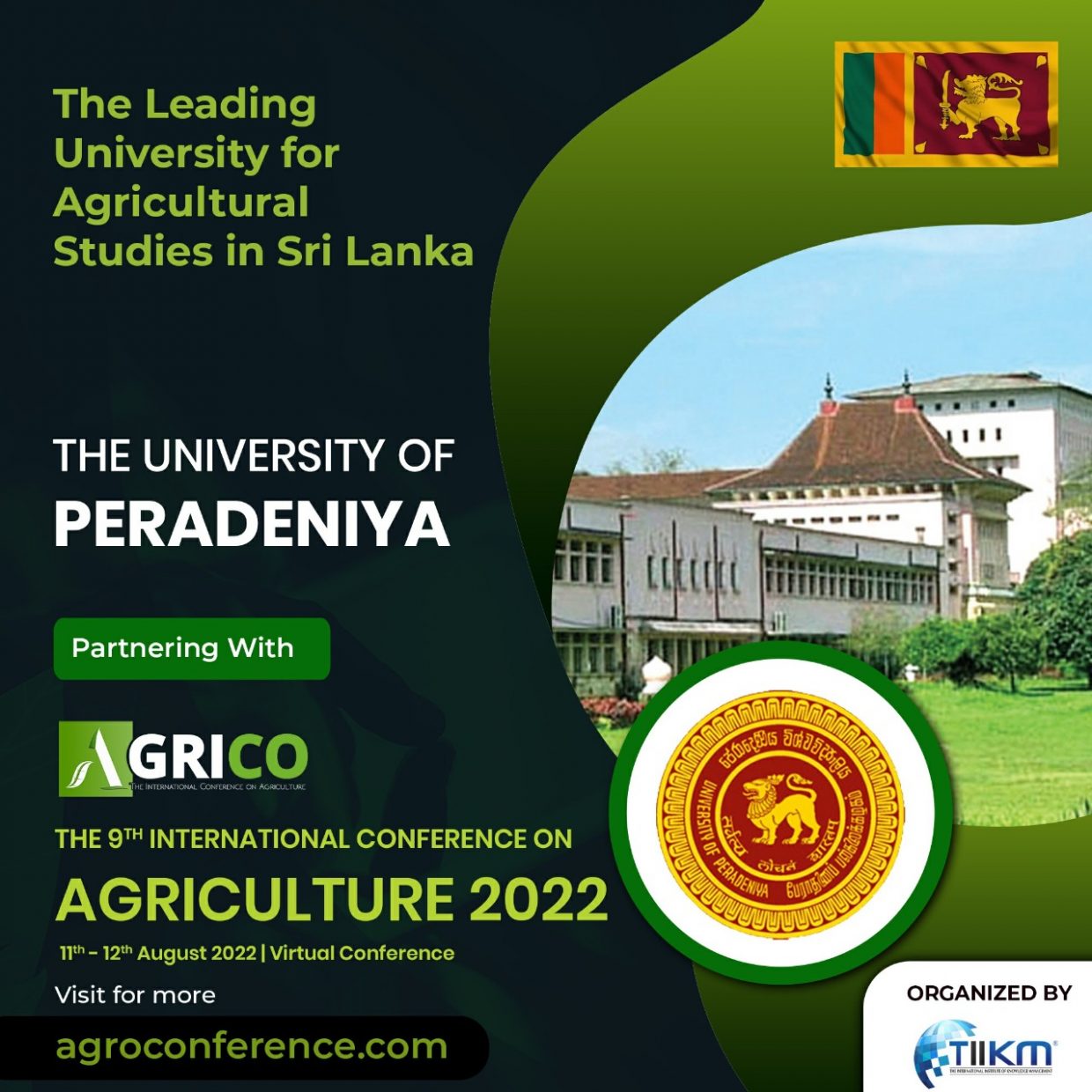 The 9th International Conference on Agriculture 2022 (AGRICO 2022), which will be held on August 11th and 12th, 2022, has collaborated with the University of Peradeniya in Sri Lanka as the academic Partner.
The University of Peradeniya, which was founded on July 1, 1942, is one of Sri Lanka's largest and oldest state universities. The University is located in Peradeniya in the Central Province, approximately 6 km from the City of Kandy, the historic Capital of the last independent Kingdom and 110 km from Colombo, Capital of Sri Lanka. The University has the Faculty of Agriculture as one of their Main Degree Program.
University of Peradeniya, the leader for the higher education of Agriculture in Sri Lanka. Established in 1948, The Faculty has 137 permanent academic staff members comprising nearly 75% of which with PhD degrees obtained from the best universities worldwide. Being the oldest, largest and the most dynamic Faculty of Agriculture in the country it comprises eight academic departments Agricultural Biology, Agricultural Economics and Business Management, Agricultural Engineering, Agricultural Extension, Animal Science, Crop Science, Food Science and Technology and Soil Science.
University of Peradeniya ranked 1000 + in QS world rankings and 261-270 in Asia, No. 01 QS Rankings in Sri Lanka.
Register Today & Reserve your slot!
For More Information: https://agroconference.com/