University of Zululand Academic Partnering with MSDC 2022
|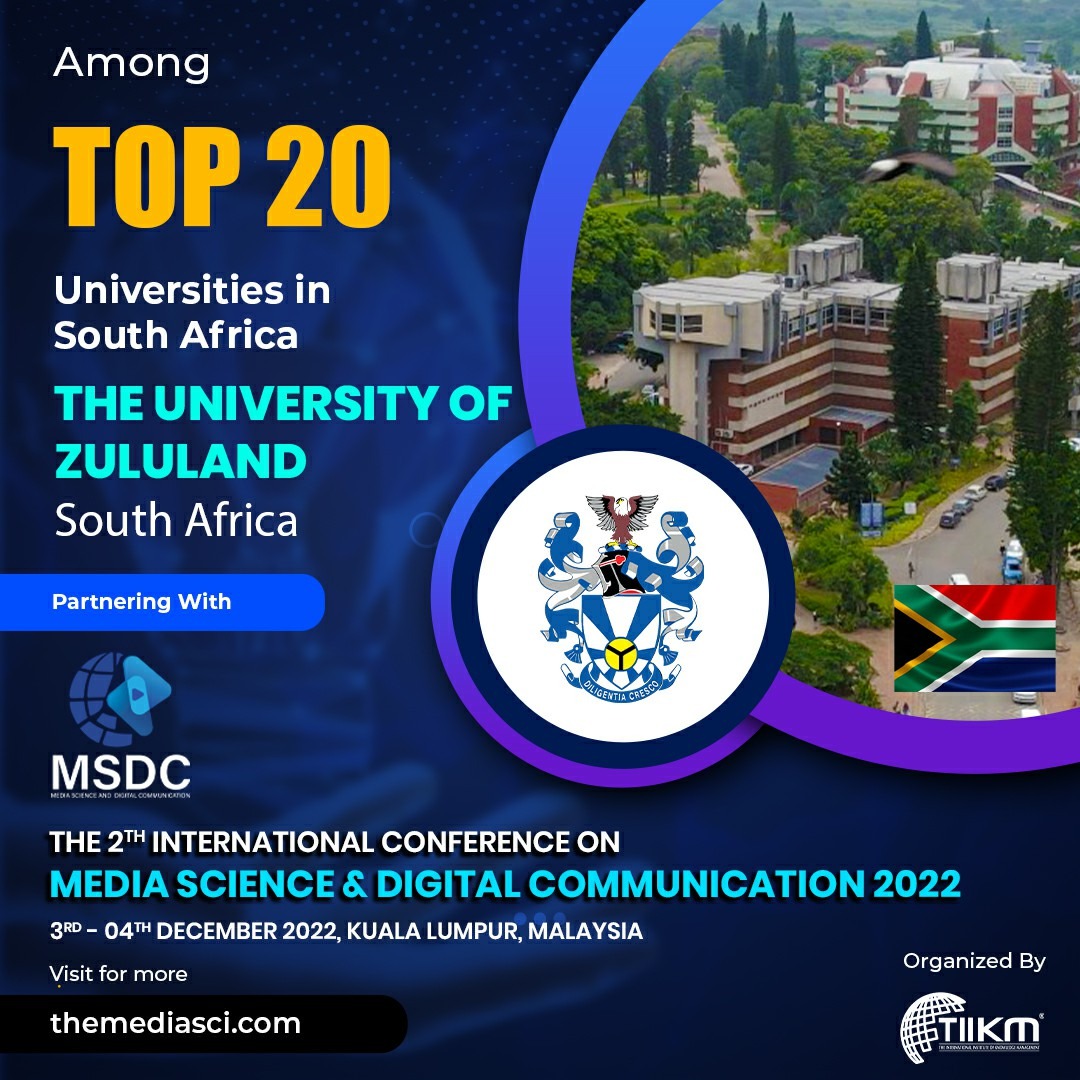 The 2nd International Conference on Media Science and Digital Communication 2022 (MSDC 2022), which will be held on November 24th and 25th, 2022, has collaborated with the University of Zululand in South Africa as one of the Academic Partners.
The University of Zululand is the fastest growing industrial hub and employer in northern KwaZulu-Natal. It offers around 252 approved degrees, diplomas, and certificate programs in the colleges of Arts, Education, Science, and Agriculture, Commerce, Administration, Law, Nursing Science, Agronomy, Hydrology, Biochemistry, Microbiology, and Sport Science as popular subjects. Students can specialize in their degrees in accordance with their areas of interest within their respective fields. Furthermore, the University is committed to fostering a learning culture in an environment that supports personal and academic development.
Register Today & Reserve your slot!
For More Information: https://themediasci.com/