The Udayana University Academic Partnering with ICOPH 2022
|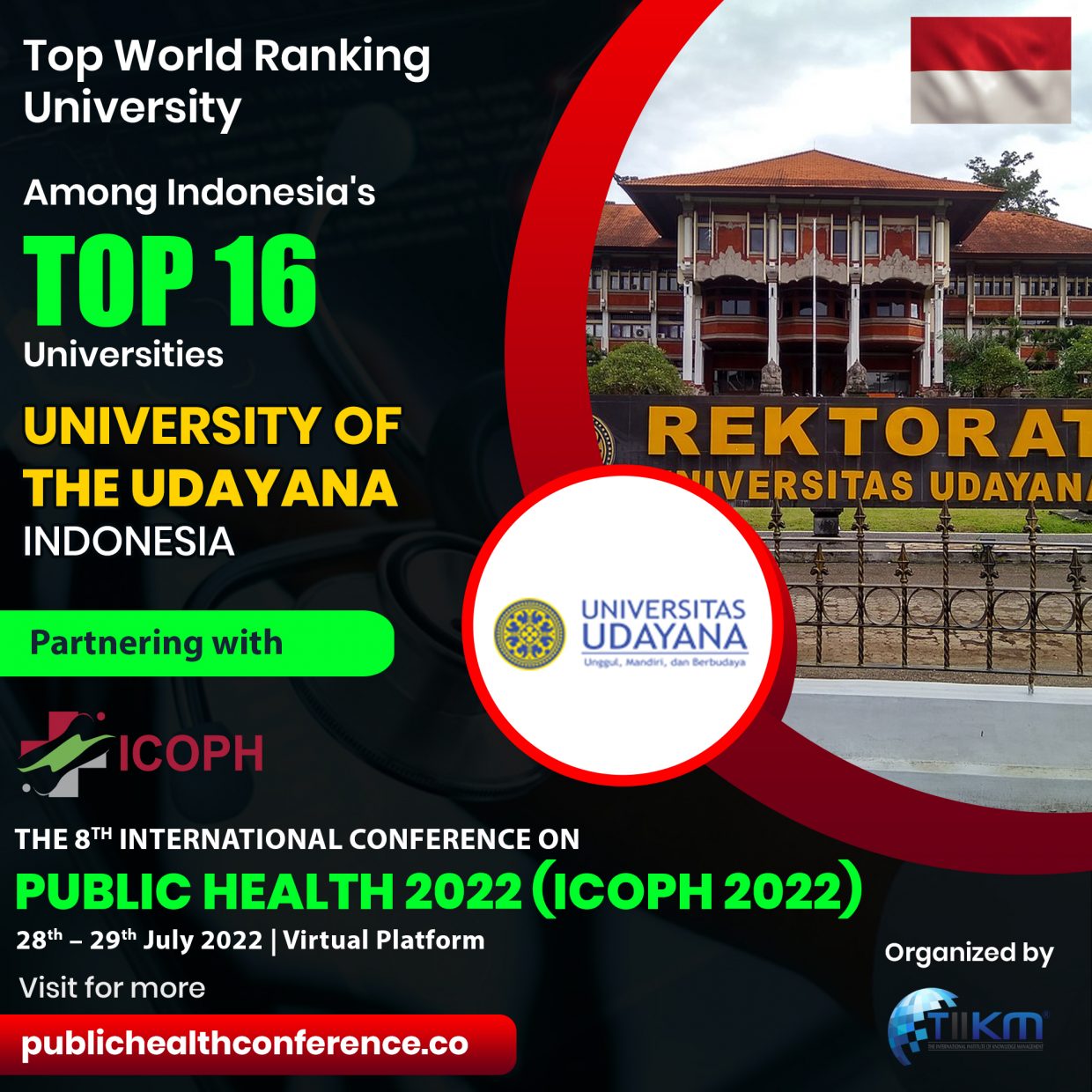 The 8th International Conference on Public Health 2022 (ICOPH 2022), which will be held on July 28th and 29th, 2022, has collaborated with the Udayana University in Indonesia as one of the Academic Partners.
The Udayana University was officially founded in August 17, 1962 by a decision of the Directorate General of Higher Education, Ministry of Education and Culture of Indonesia.
The University is one of the leading universities in Indonesia. It consisted of four faculties including Letters, Medicine, Veterinary Sciences and Animal Husbandry and Education and Teacher Training.
According to the Ministry of Education of Republic Indonesia, The Udayana University listed as one of the 50 Promising Universities of Indonesia out of nearly 2500 higher education institutions around the country.
Register Today & Reserve your slot!
For More Information: https://publichealthconference.co/