Tips on Getting Your Research Findings Published
|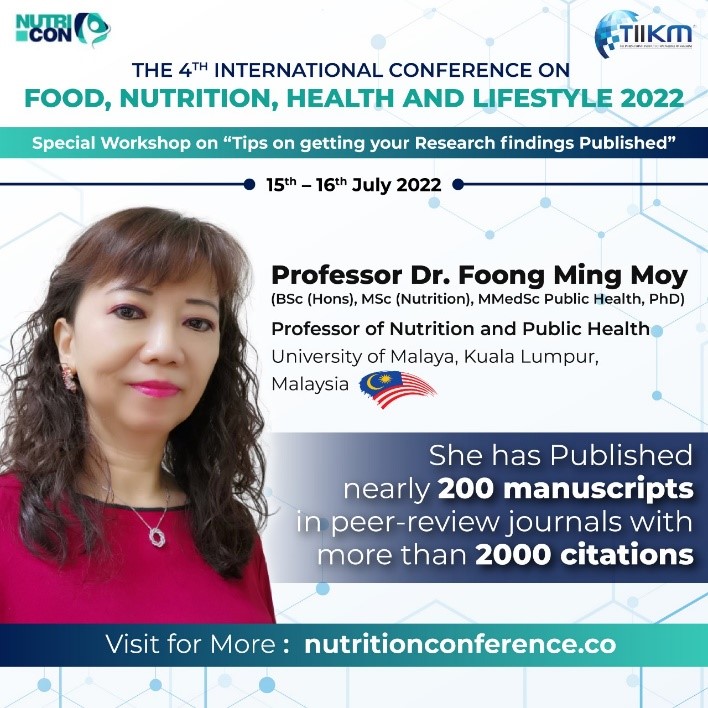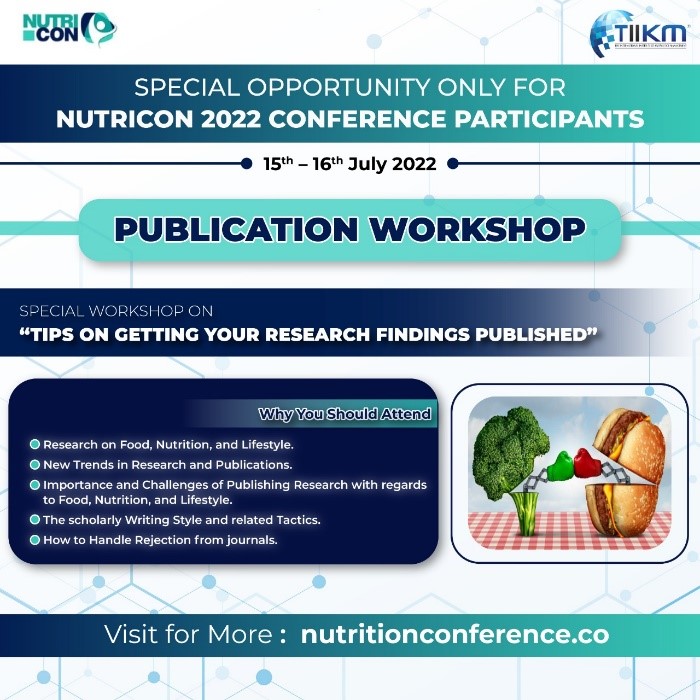 Want to know more tips on getting your research published in a reputable journal or in a reputable proceeding?
Then come and join us on 16th July 2022 from 8 AM to 9 AM IST. It will be aired in the 4th International Conference on Food, Nutrition, Health and Lifestyle (NUTRICON) 2022, highlighting the scholarly writings and related tactics in order to build a strong research community.
Features by Professor Dr. Foong Ming Moy, Professor of Epidemiology and Public Health, Faculty of Medicine, University of Malaya, Kuala Lumpur, Malaysia.  Prof. Moy is an established researcher and she has been included in the prestigious World's Top 2 % Scientists in the Stanford University's list for two conservative years (2019 and 2020).  Her expertise in obesity research is ranked top 2.8% among the published authors worldwide on Obesity from 2010 through 2021 (ExpertScape).
Workshop highlights include:
Research on Food, Nutrition, and Lifestyle
New Trends in Research and Publications
Importance and challenges of publishing research
The scholarly writing style and related tactics
How to handle rejection from journals
Welcome you all to experience those most trusted publication solutions!
Visit https://nutritionconference.co/workshop/ for more information.