University of Peshawar Academic Partnering with Future Women 2023
|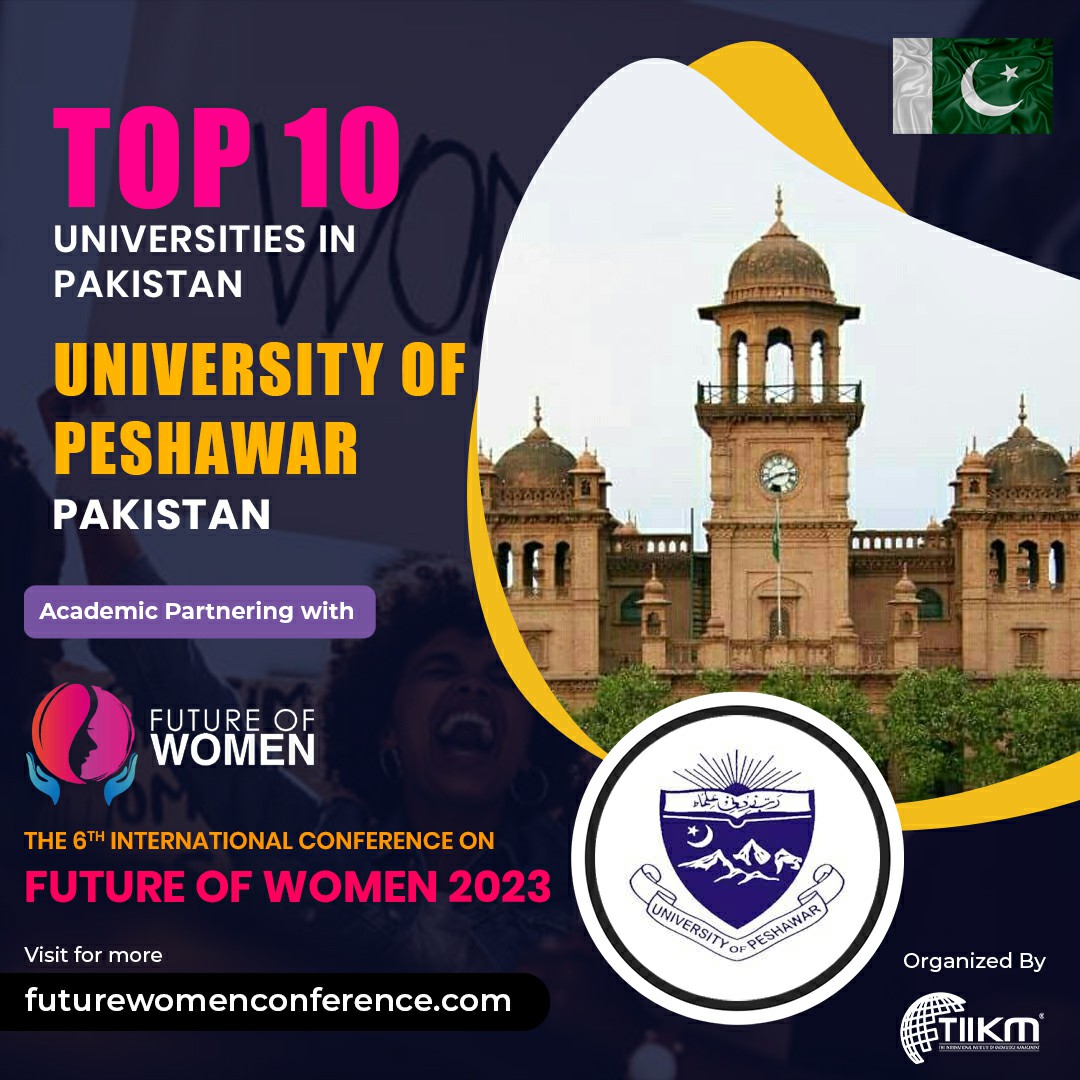 The 6th International Conference on Future of Women 2023 (FOW 2023), which will be held from 23rd – 24th February 2023, has collaborated with University of Peshawar, Pakistan as an Academic Partner.
The University of Peshawar is one of Pakistan's oldest universities. Being the largest and oldest university in Khyber Pakhtunkhwa, it provides vast educational and research opportunities. Arts & Humanities, Islamic & Oriental Studies, Life & Environmental Sciences, Management & Information Sciences, Numerical & Physical Sciences, and Social Sciences are among the six faculties at the University of Peshawar.
Register Today & Reserve your slot!
For More Information: https://futurewomenconference.com/